Educational
Bernard College: Diana Center
The Story
The patterned glass panels used in the installation were designed with vertical striations graded from opaque to transparent to limit visual barriers and maximize daylighting. Design partner Marion Weiss of Weiss/Manfredi describes the effect as "The colors change depending how the light and its angle play with the etching, shifting from dull copper brown to copper red. The colors enter into a conversation with the traditional buildings. The idea is a building that changes over the course of a day."
The recipient of awards from a national design competition, the National AIA, and Progressive Architecture, the Diana Center at Barnard College establishes an atmosphere that encourages social, cultural, and intellectual interactions on campus.
Our Team
Contractor
Enterprise Architectural Sales, Inc.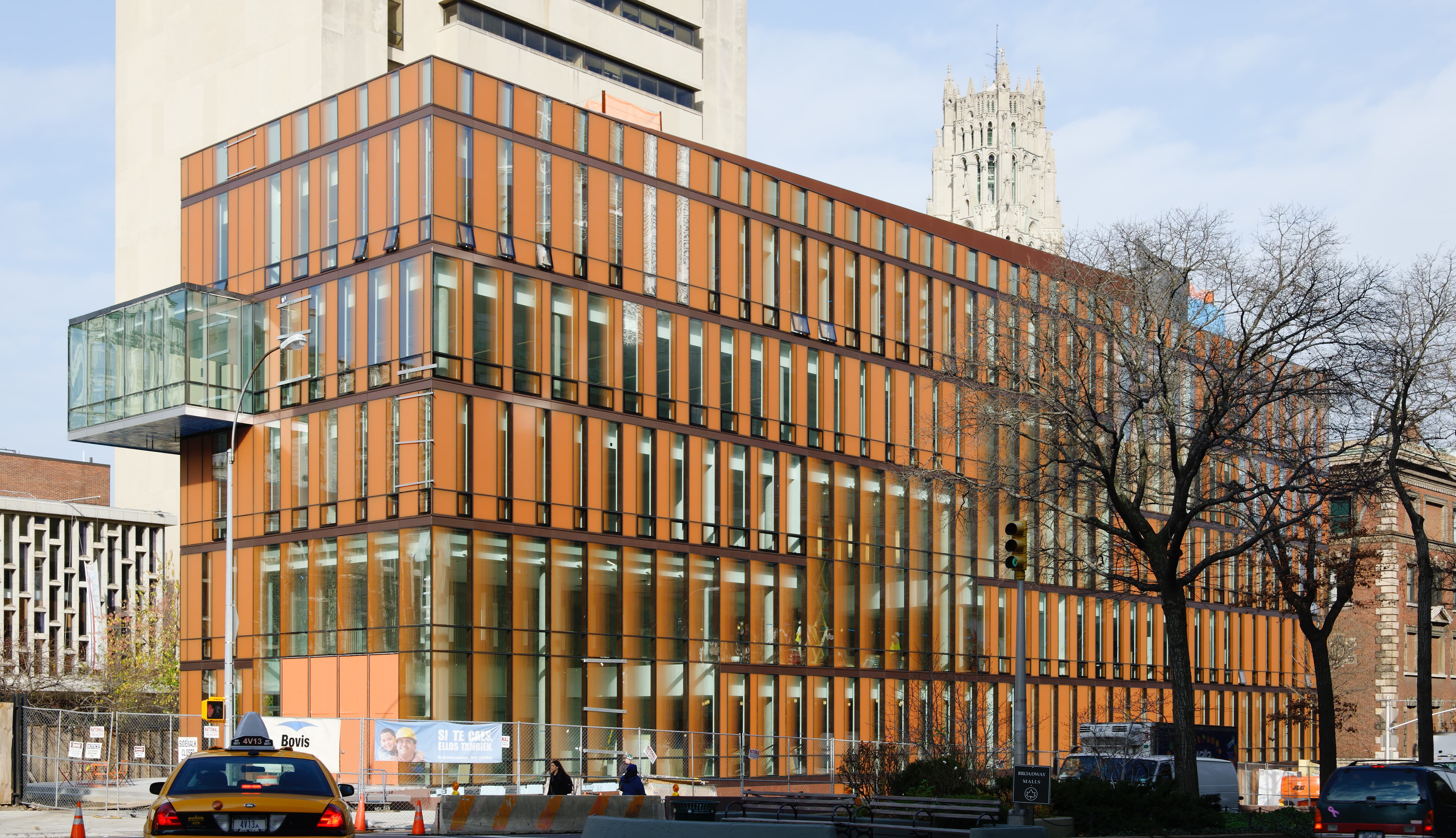 Love what you see?
Explore possibilities with
Have a vision? — Not sure how to achieve it?
Let us help you bring that vision to life.