Health Care
Design that is bird friendly 
Project Details
Type of Glass
Graphics,Bird-Friendly Glass
Overview
The Winnipeg Woman's Hospital was originally built in 1949, featuring five stories and 132 patient beds, which was 72 more than the Winnipeg General Hospital's maternity ward. An impressive new Women's all glass hospital in Winnipeg, is one of the most advanced areas of the Health Sciences Centre campus.
Scott Stirton, Architecture49's CEO describes the project, "The design of the hospital balances architecture and medical science to provide more personal care and become a life-giving destination for the community".
Glass In Action
Canadian firm Parkin Architects partnered with Architecture49 to design a building that expresses the concepts of coherence, connectedness, and restoration. All areas of the hospital are respectful of women and their needs, and particularly the aboriginal women who will be the prime users. The complete design narrative is rooted in the wildflowers of Manitoba. They have been integrated as art and landmark elements throughout the interior of the building, as well as reflected through the incorporation of images of the urban elm canopy on the building's exterior.
Creating the mural on the building's facade took planning and precision during production. Each panel was designated a specific elevation, with a very particular pattern to be applied. When all of the pieces were lined up and installed the glass portrays a seamless vision. Goldray was chosen to apply the graphics directly onto glass in much the same way that an inkjet printer prints onto paper. This solution allows the designer to create multi-color or photographic quality images for either monolithic or laminated installations.
Our Team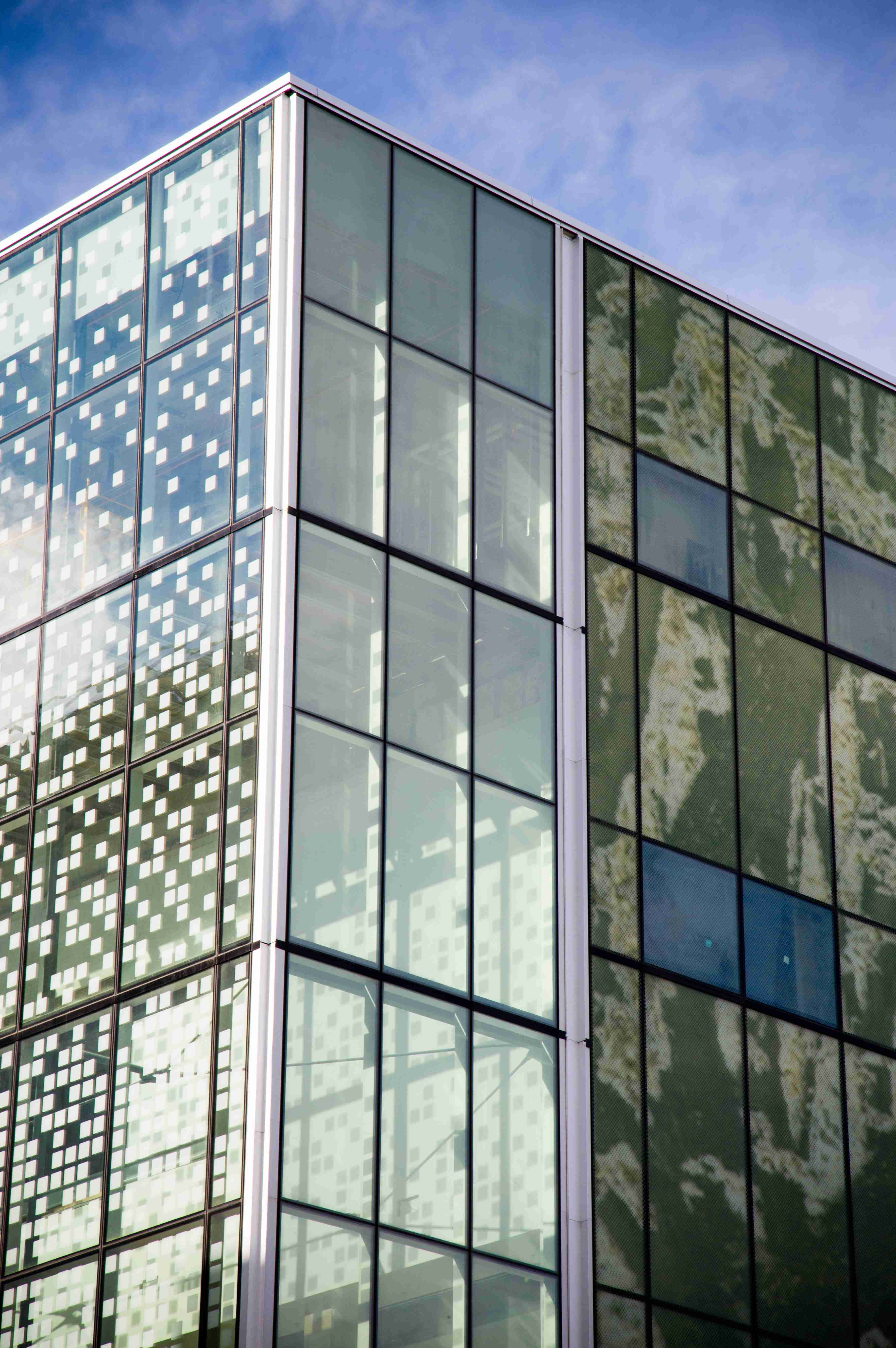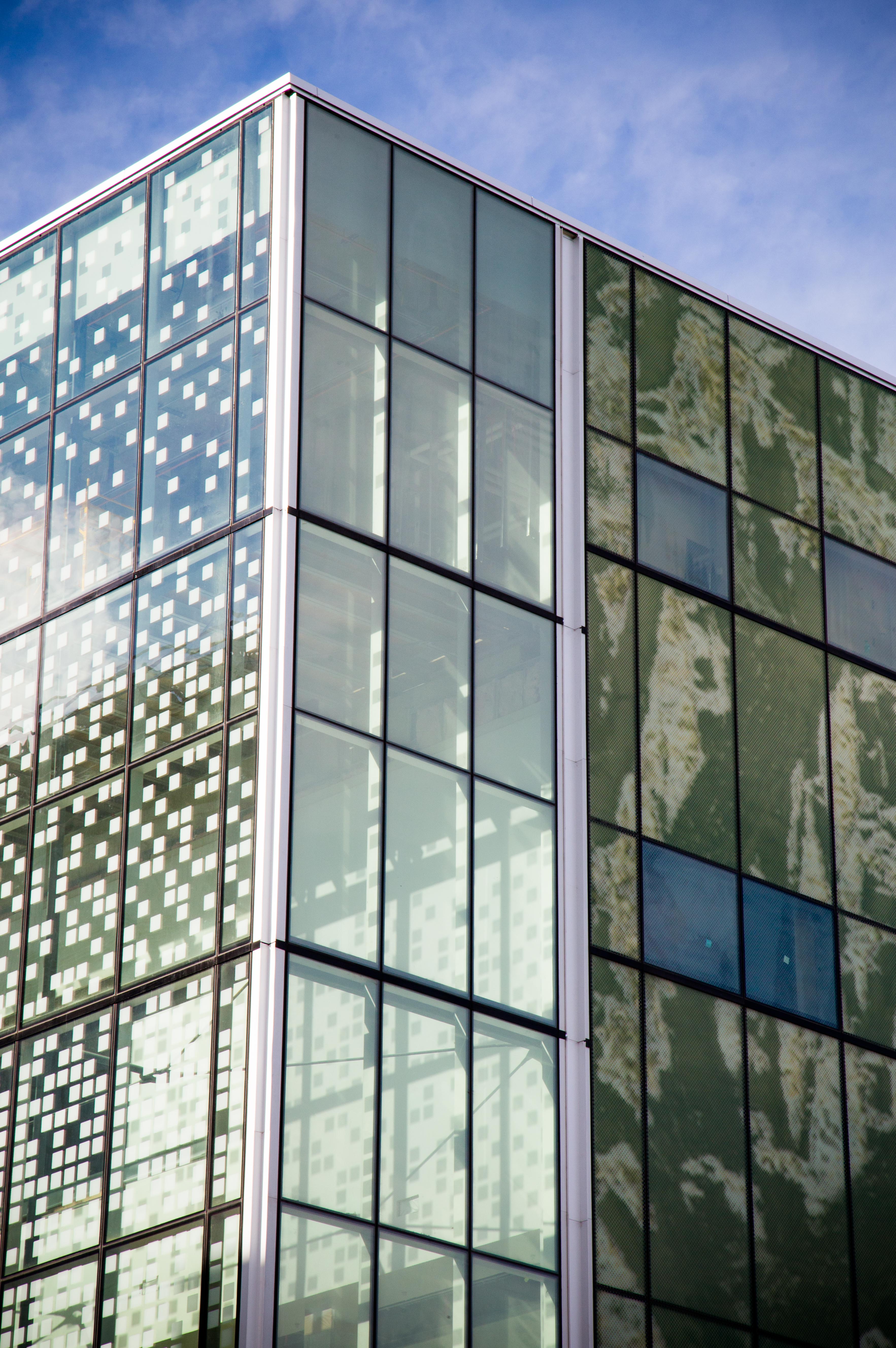 Architect
Parkin Architects and Architecture49
Contractor
Ferguson Glass
Have a vision? — Not sure how to achieve it?
Let us help you bring that vision to life.