Public Art
Embrace the  brilliance of the landscape
Project Details
Location
Calgary, Alberta
Application
Glass Public Art
Overview
Representing a mother bird, protecting all who gather below, the Crane in one of Calgary's newest shopping districts – Township – references the wind, sun, foothills and the prairies. It honors the elements that make Calgary and the surrounding communities majestic and magical. Look closely and you'll see the lights dancing as the Alberta wind blows and shifts, providing a spectrum of dazzling colors that represent the region's brilliant landscape.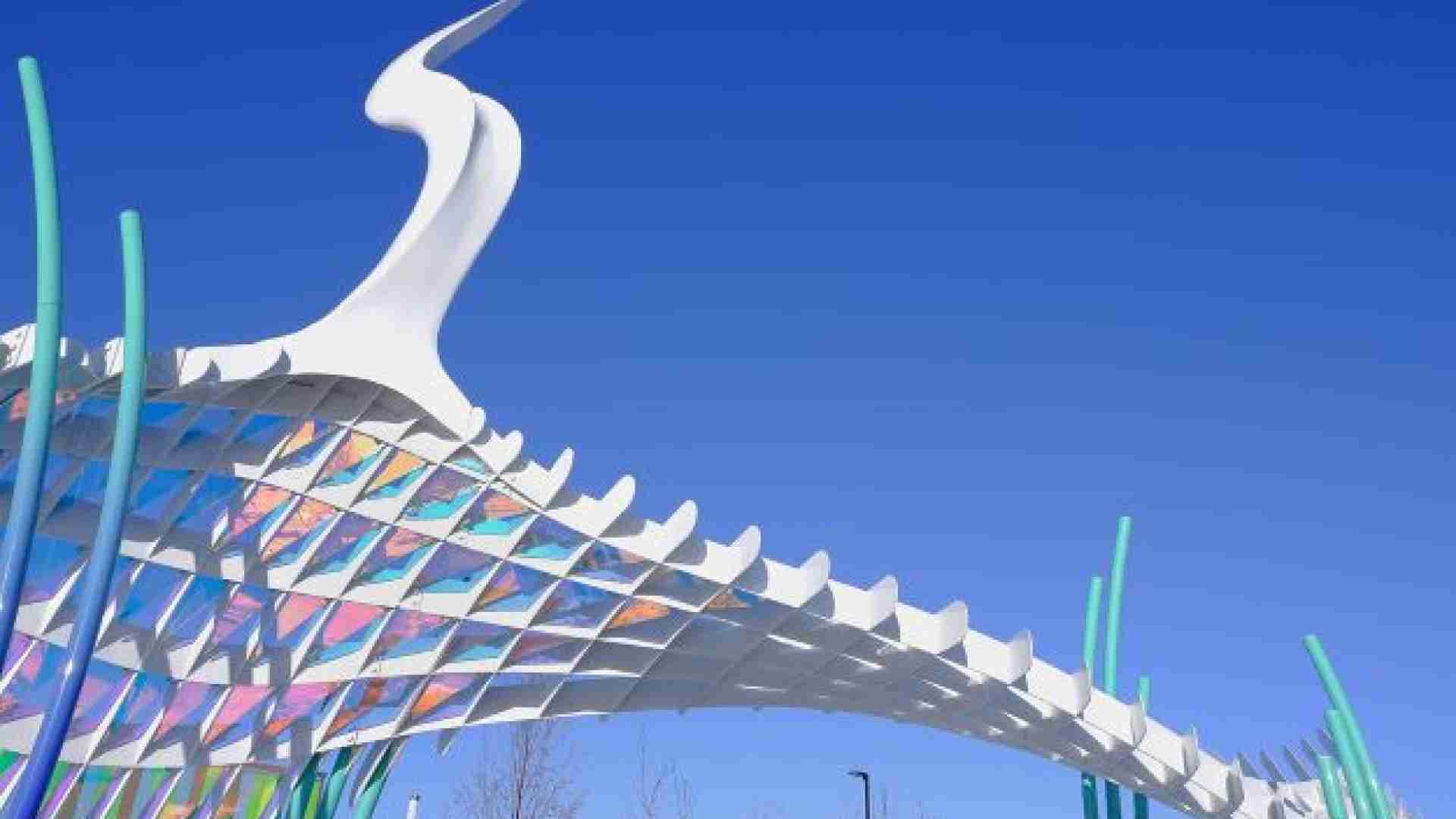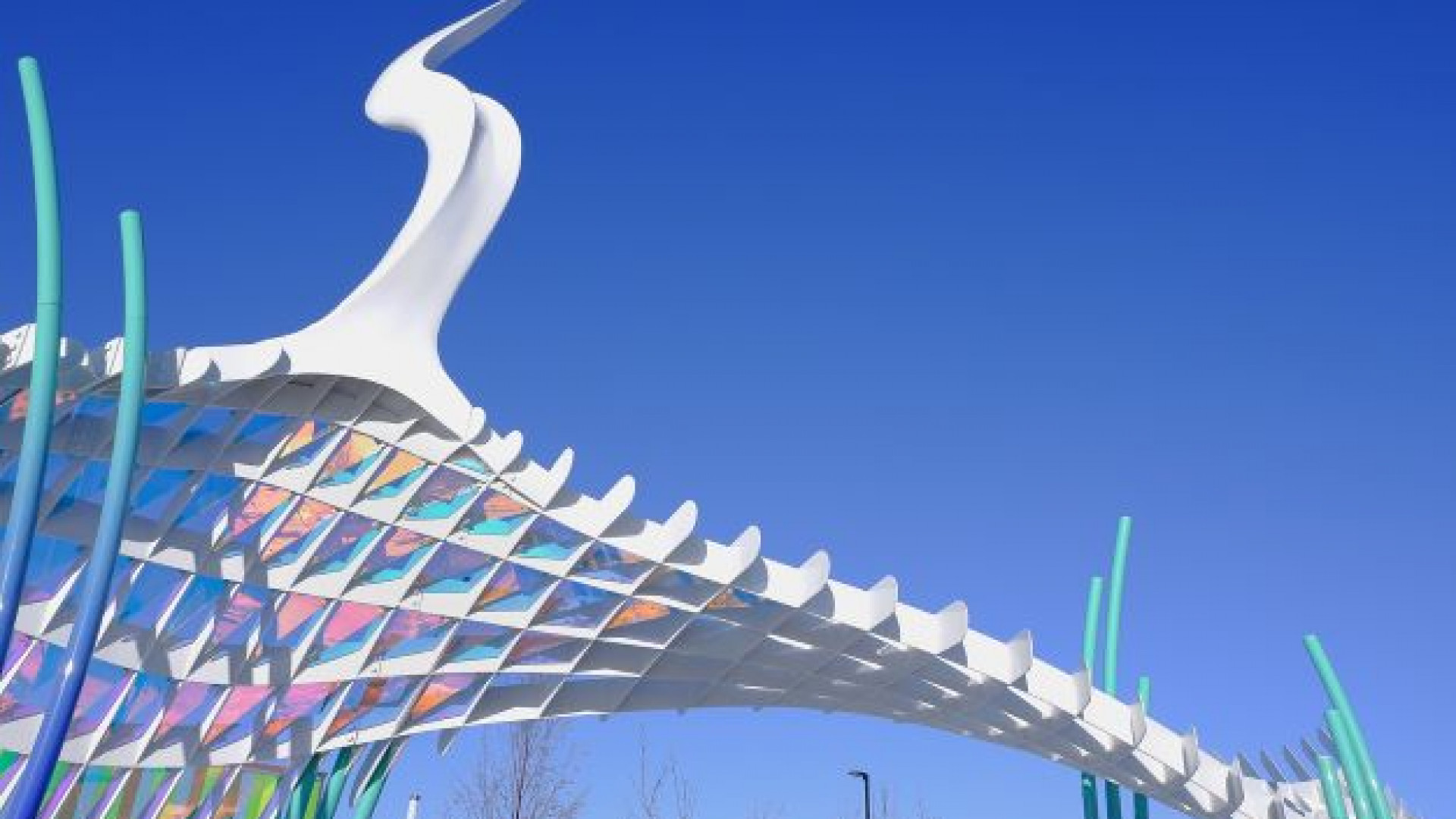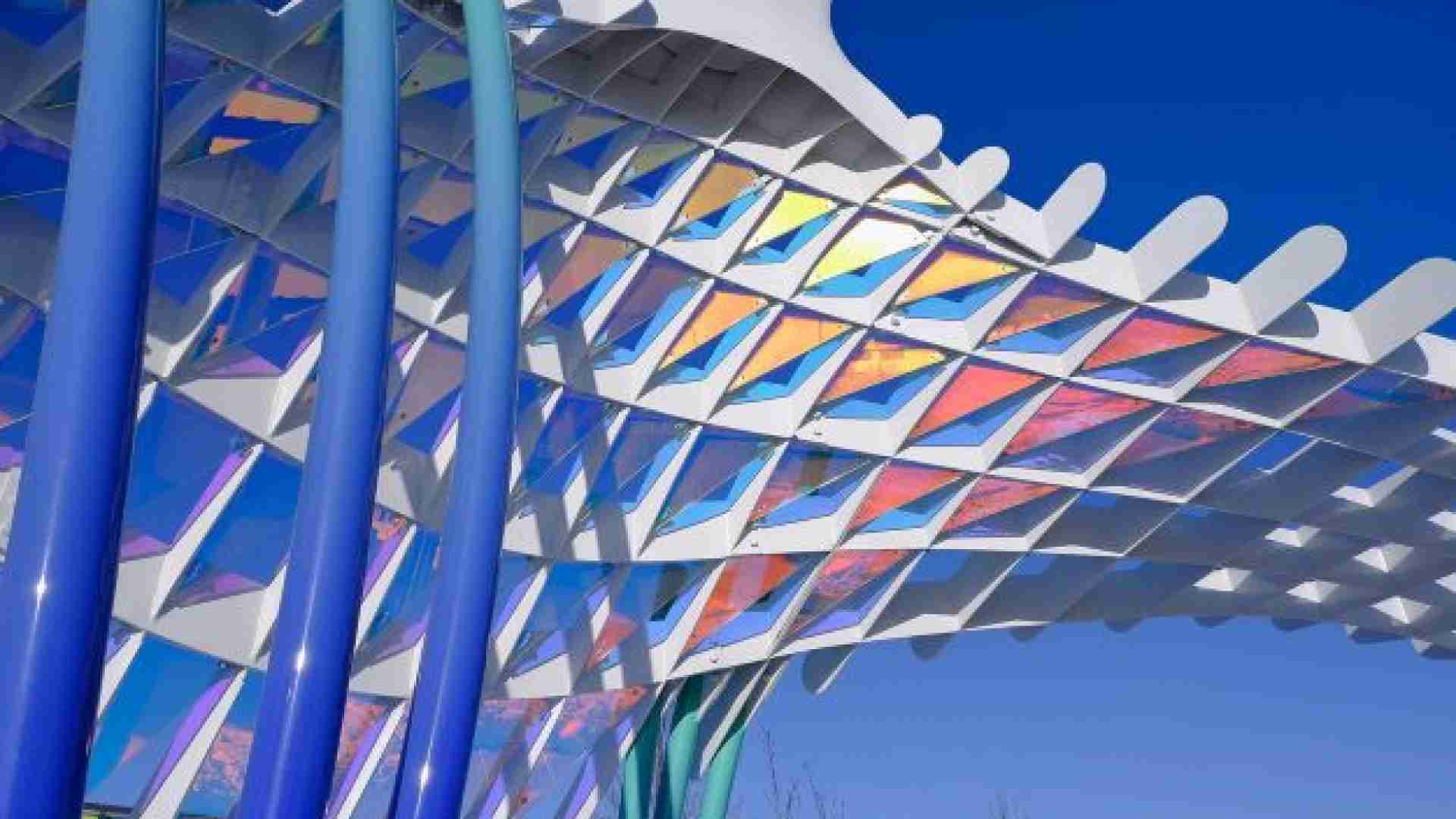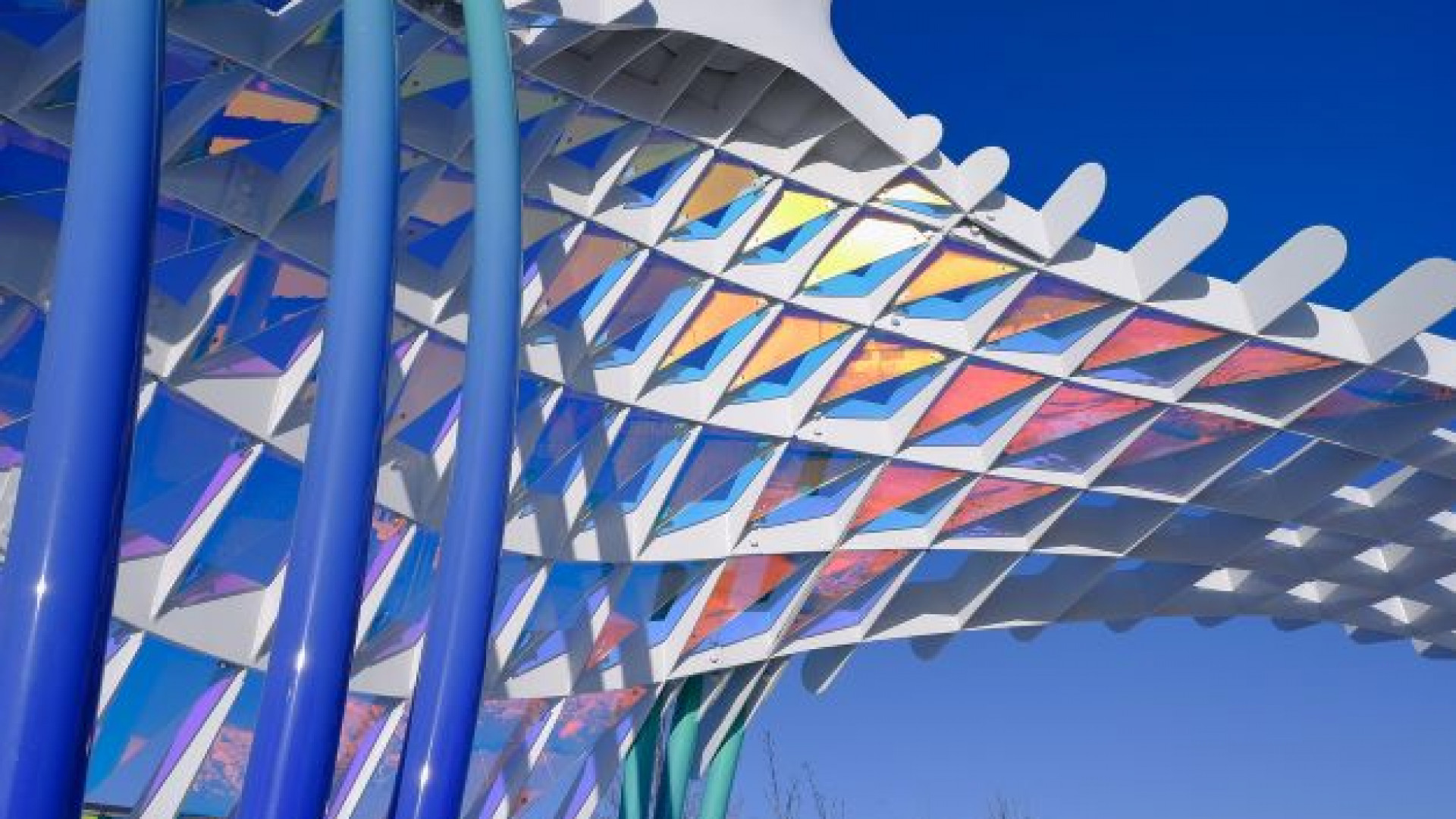 Located in Calgary's deep south, Township is the city's newest shopping destination, with a unique mix of retail, services, entertainment, office, residential and hotel space, and activities for the whole family. A destination as unique as Township needs a unique gathering place at its center, and Windward Light, or the "Crane," draws shoppers in to admire and explore the beauty and intricacies of the piece. Standing out as cities expand is increasingly difficult, and it is more important than ever to create experiences and communities that are bold and creative. Using glass on a large scale to create a true piece of art allows Township to stand out from the crowd while creating a memorable experience for its visitors.
Glass In Action
Windward Light is all about color and movement. The designer's vision was to incorporate color to depict the drama of the ups and downs of Alberta life while using light diffusion and reflection to create the desired mood. Used as a laminate or a monolithic structure, Goldray's Dichroic glass was the perfect option for this piece, which has a wingspan wider than a small passenger aircraft.
Our Team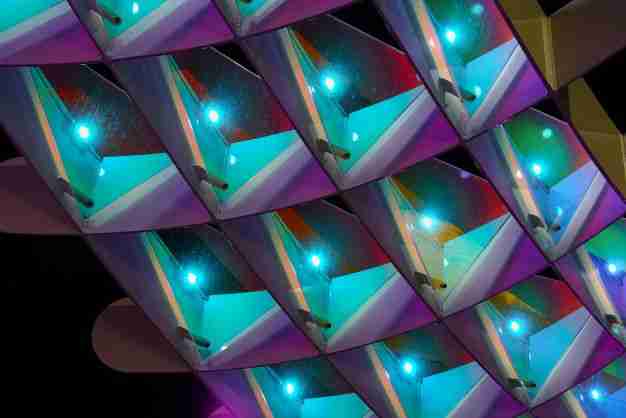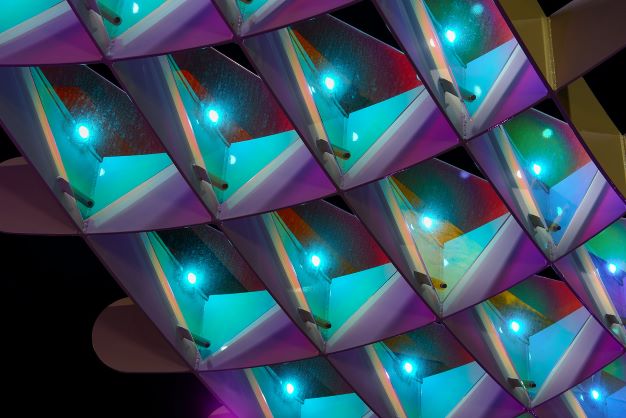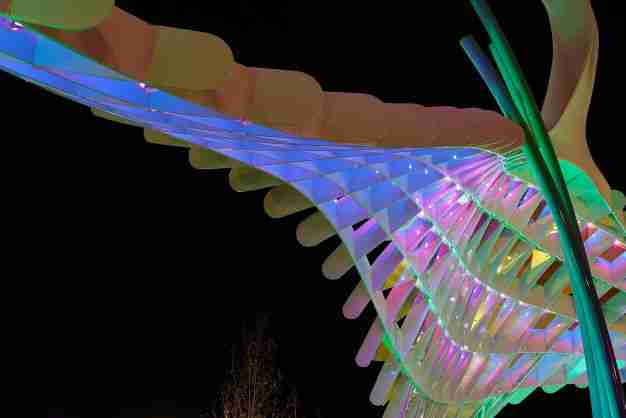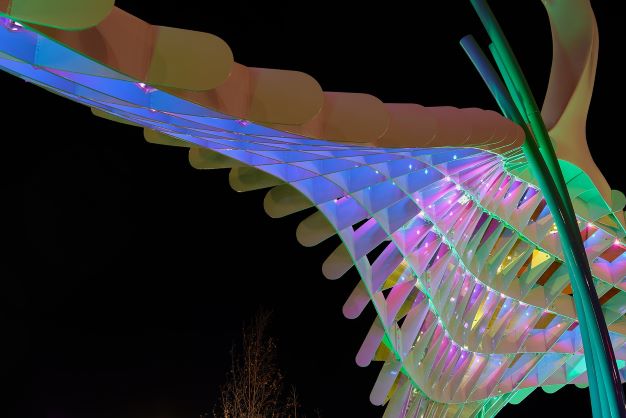 Have a vision? — Not sure how to achieve it?
Let us help you bring that vision to life.