Service/Recreational
Unique cultural gathering place
Project Details
Location
Los Angeles, California
Application
Vision Glass,Glass Partitions and Doors
Industry
Service / Recreational
Type of Glass
Metal Mesh,Solid Color Transparent
Overview
At more than 50,000 square feet, the Audrey Irmas Pavilion is part of Whilshire Boulevard Temple's historic Erika J. Glazer Family Campus, a cornerstone of the Los Angeles Jewish community since it opened in 1862. The Pavilion completed the three-phase master plan to connect the ethnically and religiously diverse area on which it stands. The Temple complex spans an entire city block, and combines the landmark 1929 Byzantine Revival Sanctuary, a national historic place in the United States, with a modern, future-forward space for the community to grow and gather.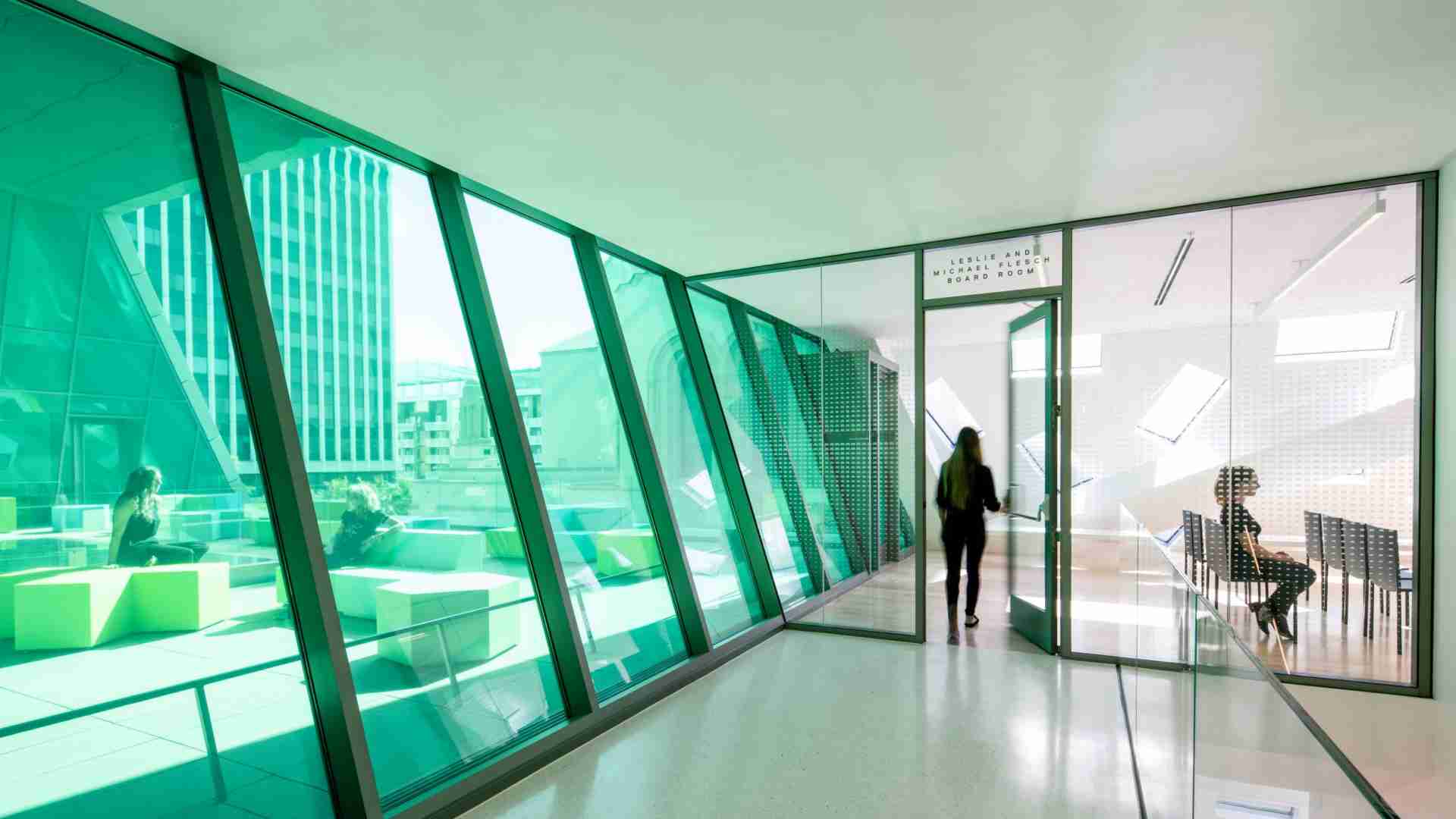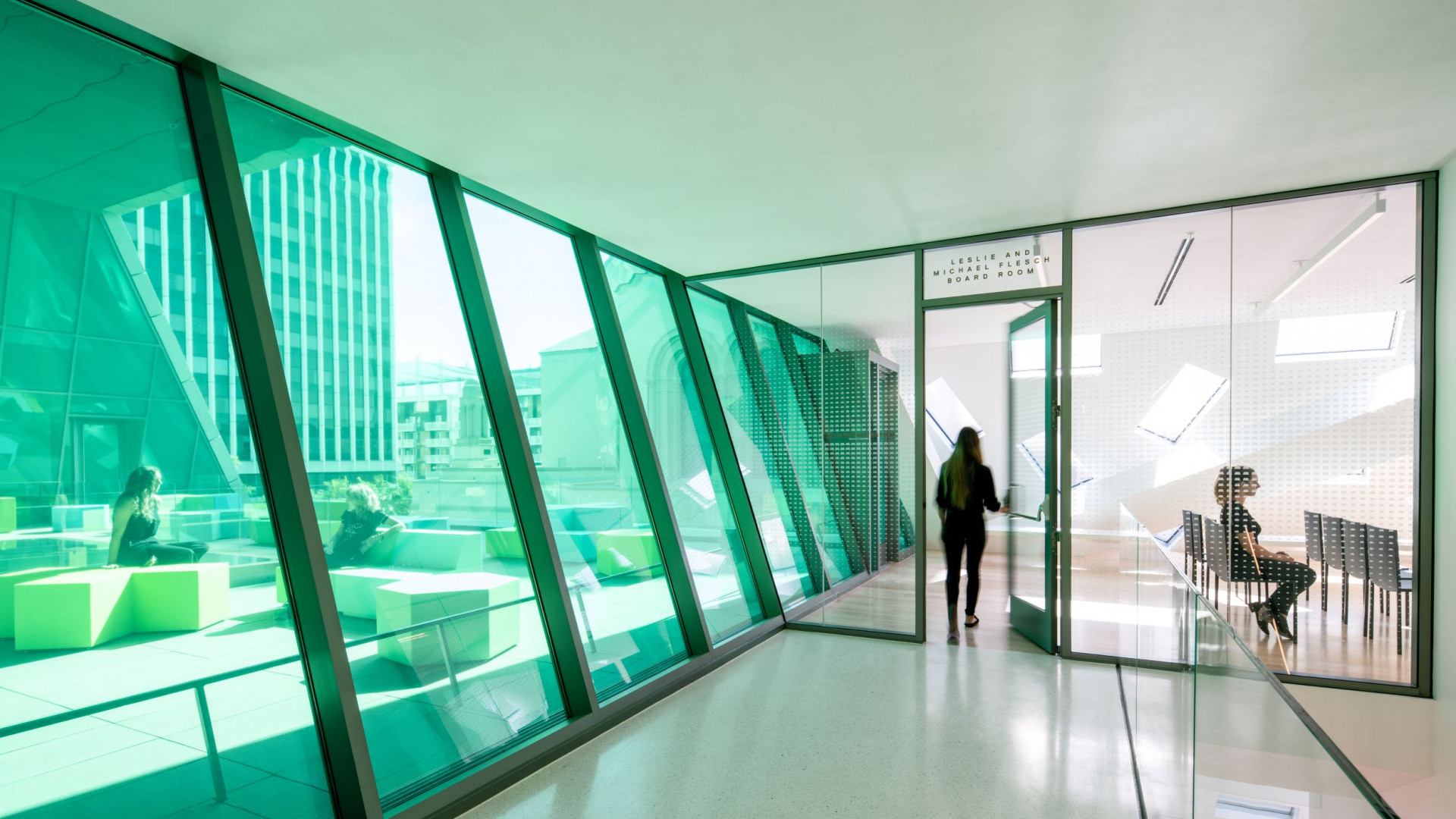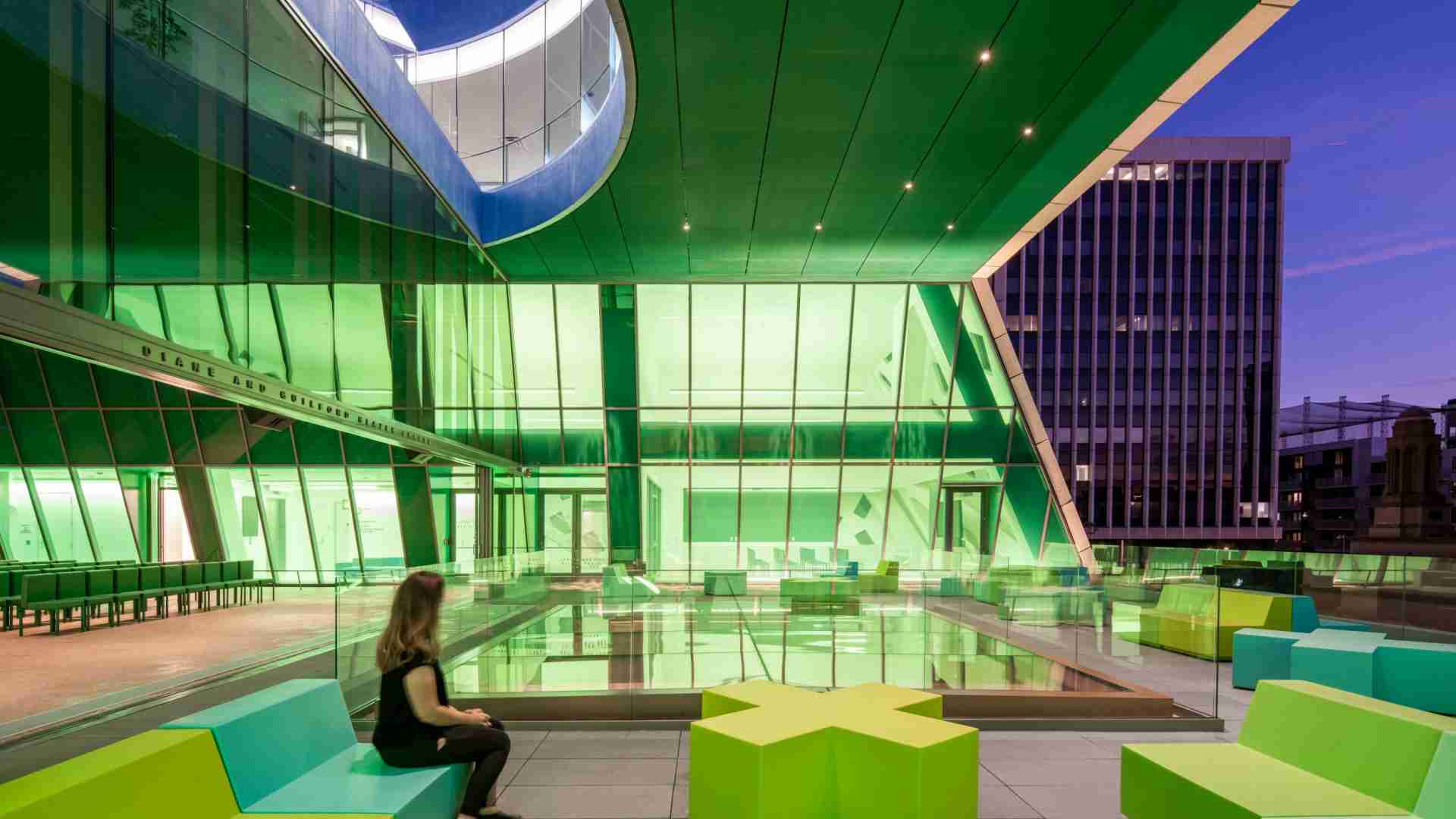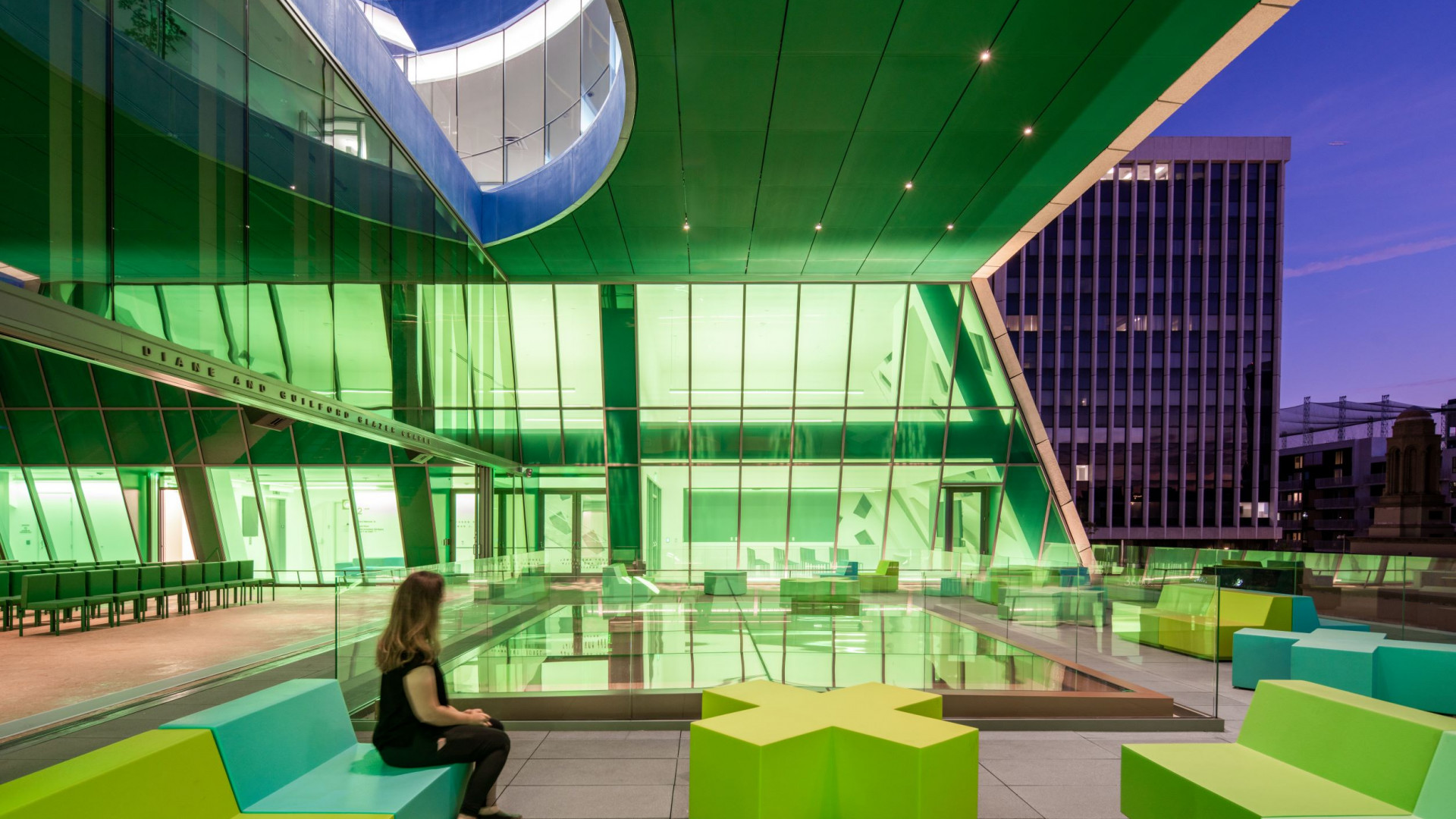 Hailed as one of Los Angeles' "cultural crown jewels," The Audrey Irmas Pavilion is a gathering place for citizens of Los Angeles, a place for celebration and community. The Pavilion hosts religious and cultural activities, celebrations, and performances, in a series of harmonious gathering spaces, stacked on top of each other to create an eye-popping building that is also home to the Wallis Annenberg GenSpace, a community space dedicated to older community members. The unique character of each space was created through the interplay green glass combined with a metal mesh interlayer for a unique, calming, and eye-catching look, each of which are filled with light and boast some of the best views in the area.
Glass In Action
Interior spaces, defined by colored glass and textured with metal mesh allows visitors to gather and create new connections, while blending with its urban environment through an unexpected interplay that blends aspects of the historic building with modern flair.
Our Team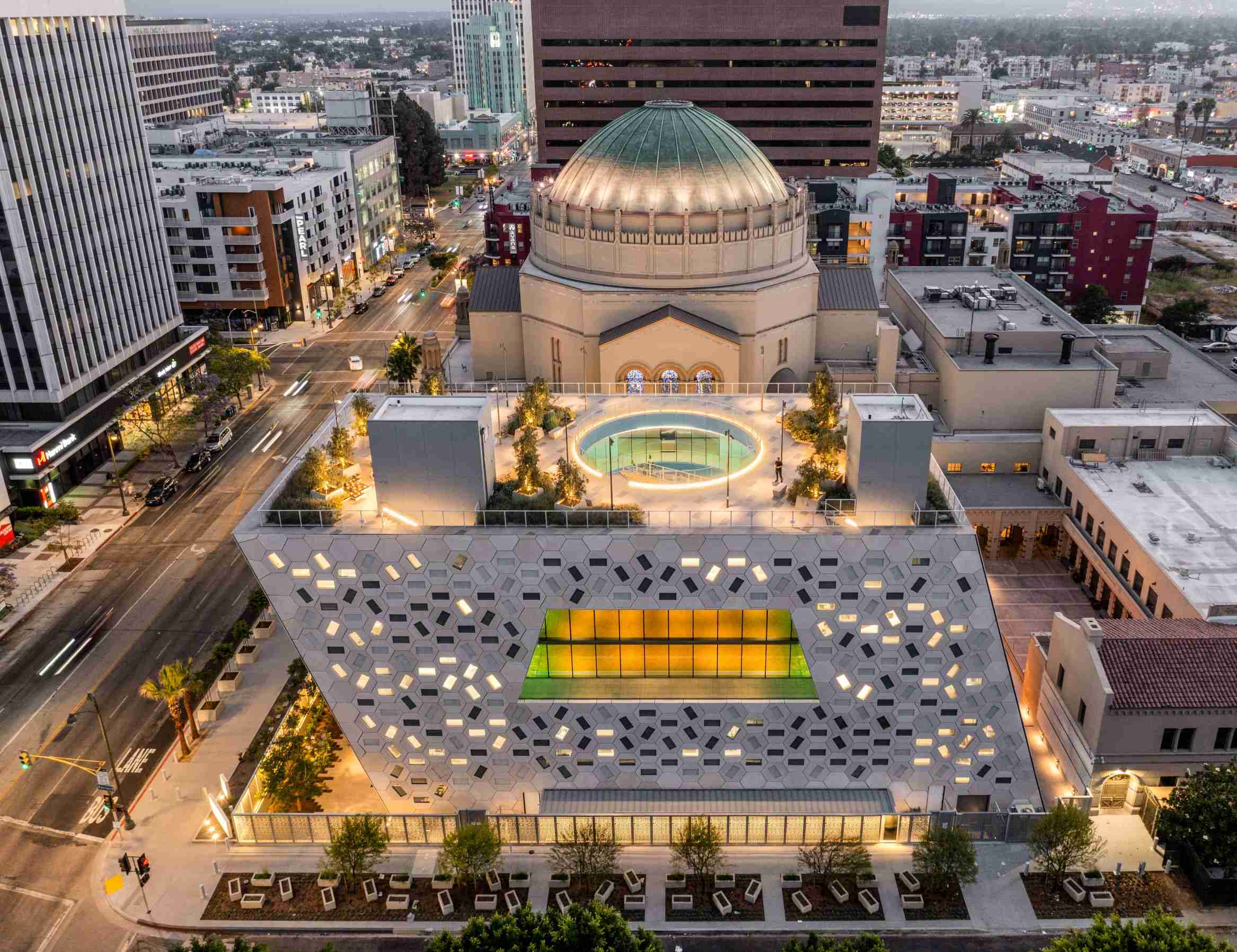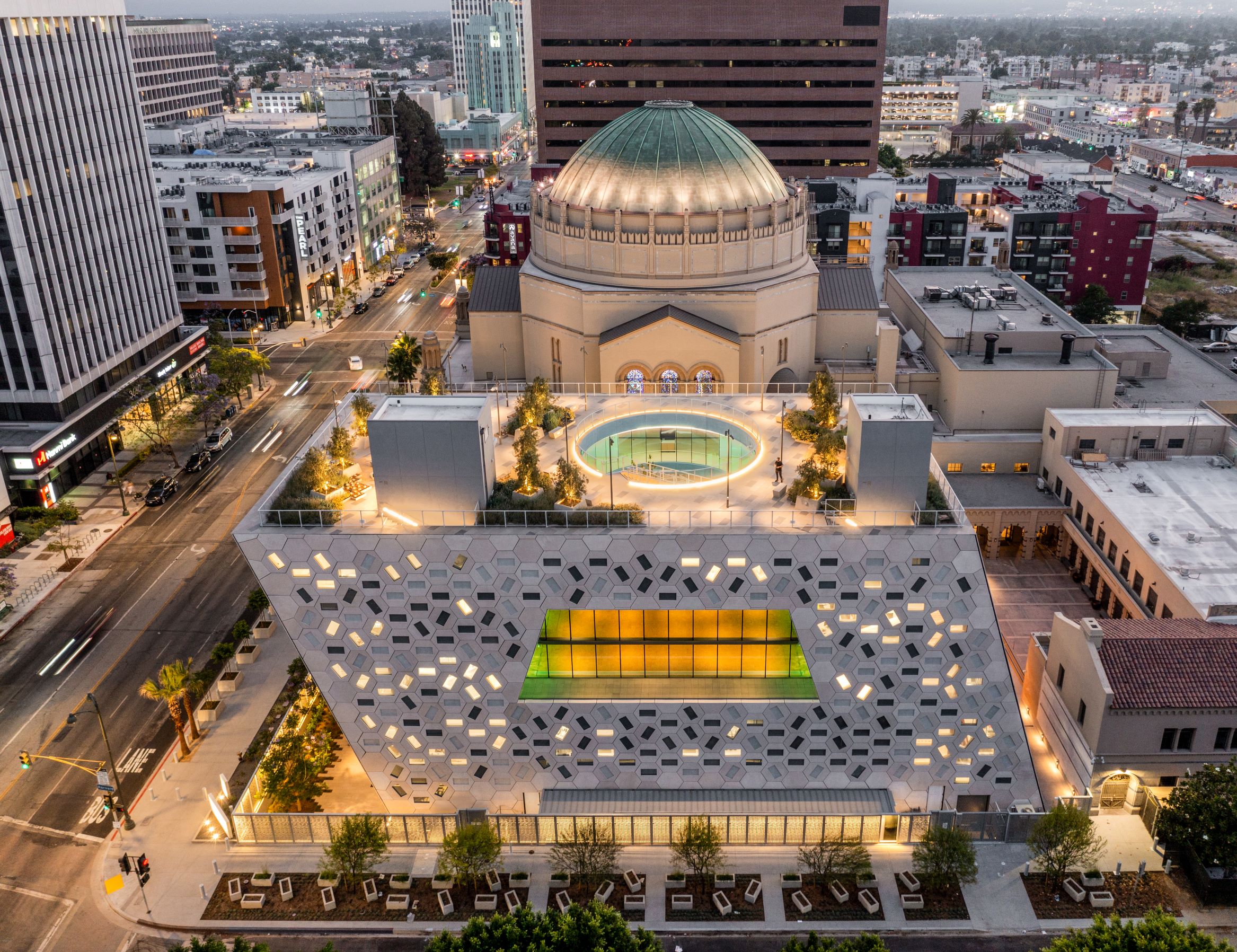 Architect
Office of Metropolitan Architecture (OMA)
Contractor
MATT Construction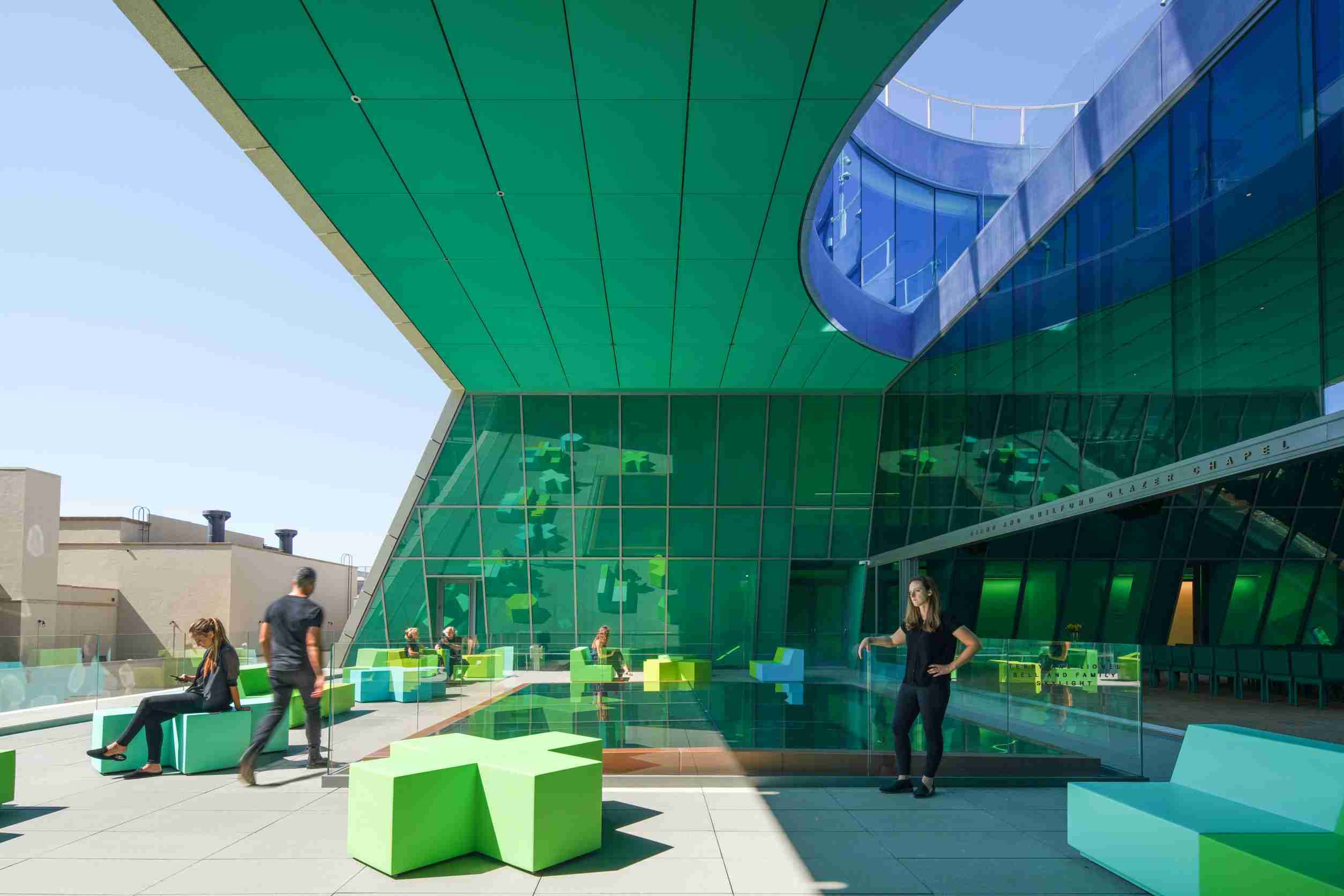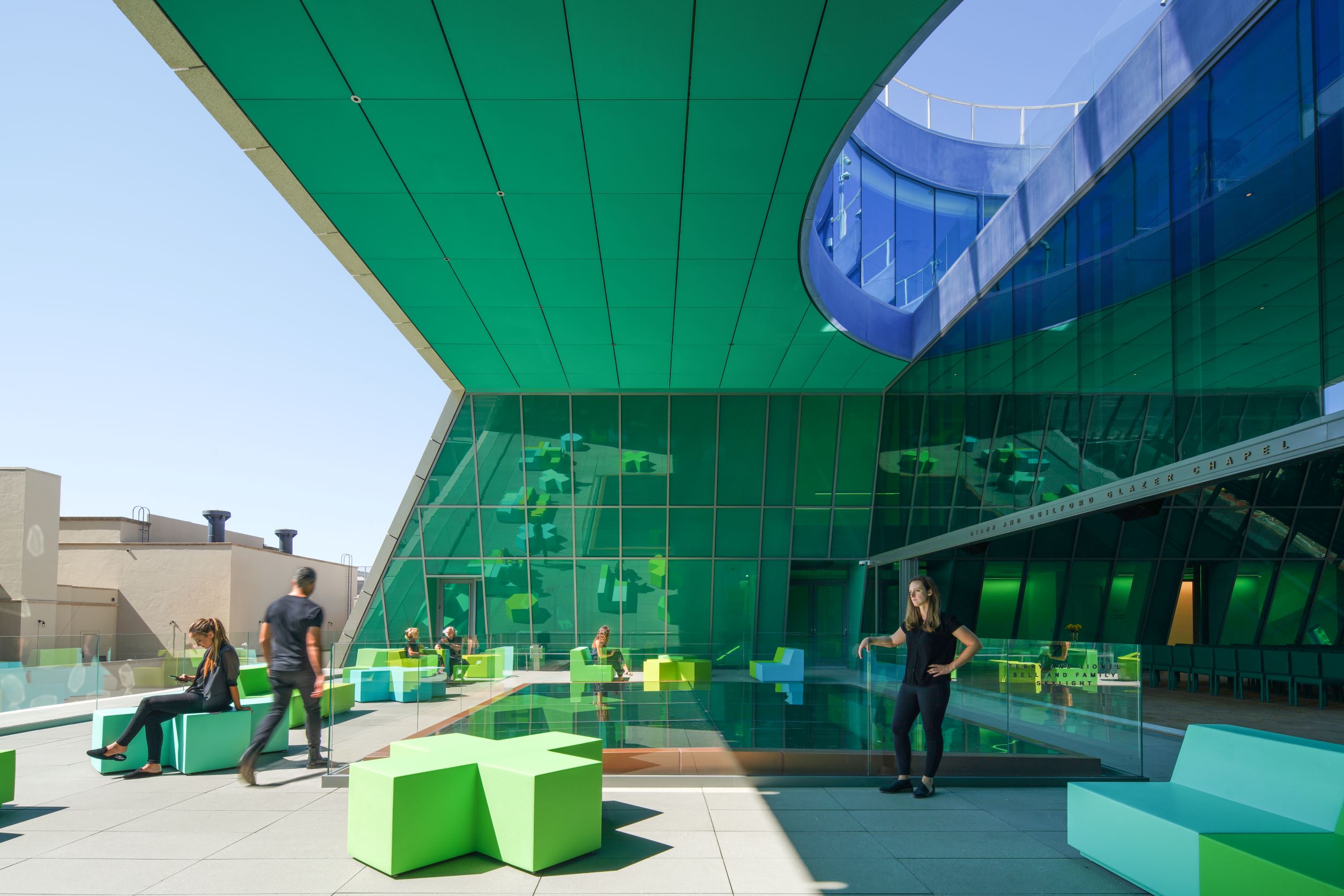 Have a vision? — Not sure how to achieve it?
Let us help you bring that vision to life.