Service/Recreational
Radisson Blu in Mall of America
Project Details
Application
Glass Wall Cladding
Industry
Service / Recreational
Type of Glass
Solid Color
The Story
Goldray was specified to manufacture luxury glass finishing for this stunning hotel lobby. The sleek, opaque black backpainted glass walls frame the stairwell and surround the sophisticated sitting area and concierge. On the reverse of these partitions is a contrasting glossy, white backpainted glass application. The reception area has a completely different atmosphere depending on which side of the decorative glass installation you are on. When guests first arrive, they are greeted with the darker ambiance, but as they round the corner to ride the escalator or take the stairs, the ambiance changes to light and airy.
Goldray's black Solid Color glass wall cladding chosen for this iconic project is an opaque, colorful, and durable glass coating applied to the unexposed surface of glass. Goldray has a wide range of standard and custom colors, including both solid and metallic.
Our Team
Sales Rep
Alana Sunness-Griffiths - Empirehouse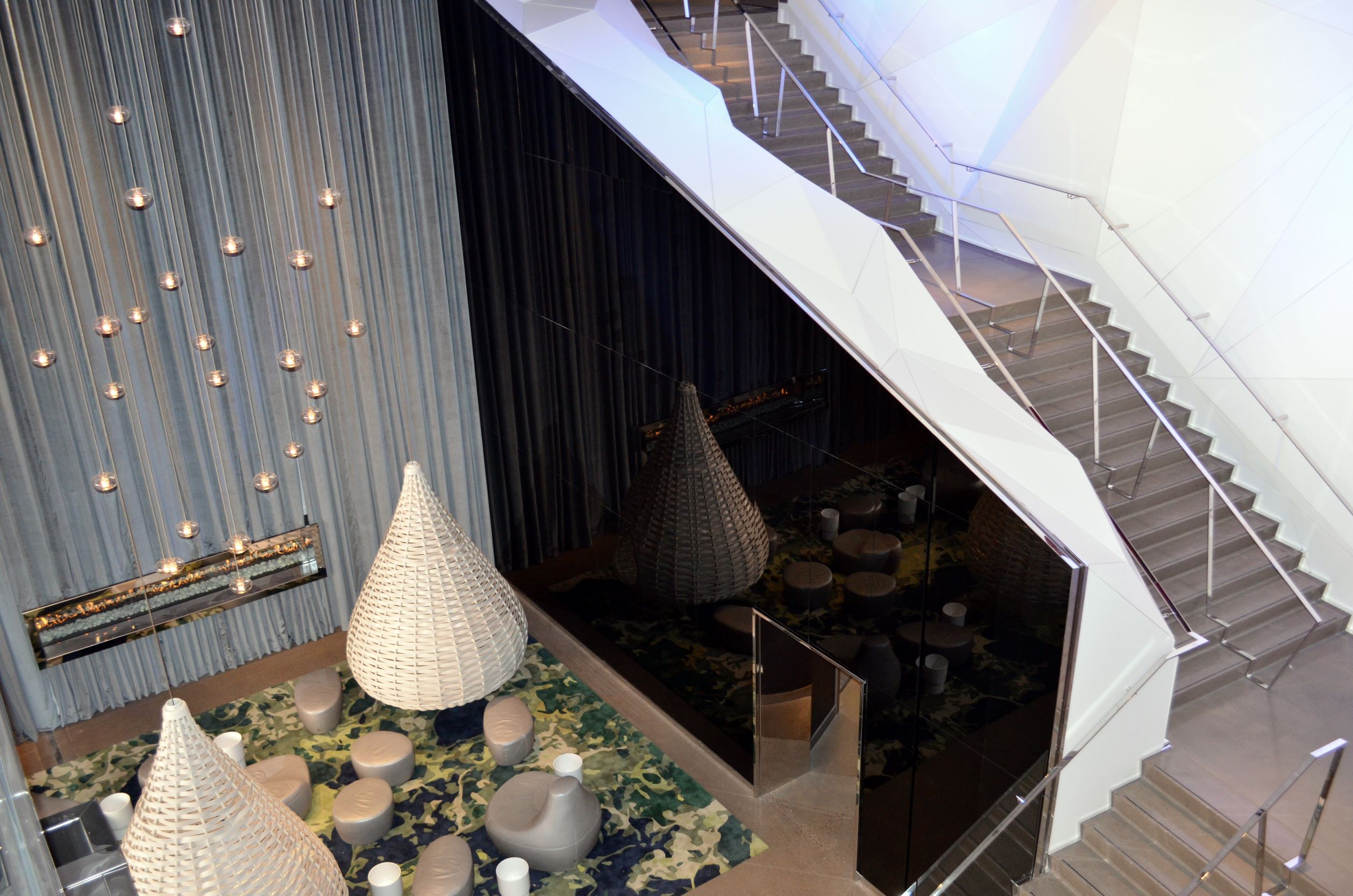 Love what you see?
Explore possibilities with
Have a vision? — Not sure how to achieve it?
Let us help you bring that vision to life.