Service/Recreational
Black is noir with panache
Project Details
Application
Glass Wall Cladding
Industry
Service / Recreational
Type of Glass
Solid Color+
Overview
Envisioned by ESG architects and conveniently connected to the Mall of America, the Radisson Blu hotel is surrounded by an impressive network of amenities. Hotel visitors can easily access the largest indoor entertainment and shopping mall in the United States, while the Metro Transit Light Rail offers quick transport to downtown Minneapolis.
The 500 indulgent rooms and suites were constructed above the stunning lobby, which is situated on the second floor to allow for two levels of structured parking beneath. The skywalk corridor is also located at this elevation and provides direct access from the Radisson Blu to the Mall of America.
Inspired by the chic European style of all Radisson Blu hotels, from the monochromatic color scheme to the unconventional use of materials.
Glass In Action
The sleek, opaque black backpainted glass walls frame the stairwell and surround the sophisticated sitting area and concierge. On the reverse of these partitions is a contrasting glossy, white backpainted glass application. The reception area has a completely different atmosphere depending on which side of the decorative glass installation you are on. When guests first arrive they are greeted with the darker ambiance, but as they round the corner to ride the escalator or take the stairs, the ambiance changes to light and airy.
Goldray's black Solid Color+ glass wall cladding chosen for this iconic project is an opaque, colorful, and durable glass coating applied to the unexposed surface of glass. Goldray has a wide range of standard and custom colors, including both solid and metallic.
Our Team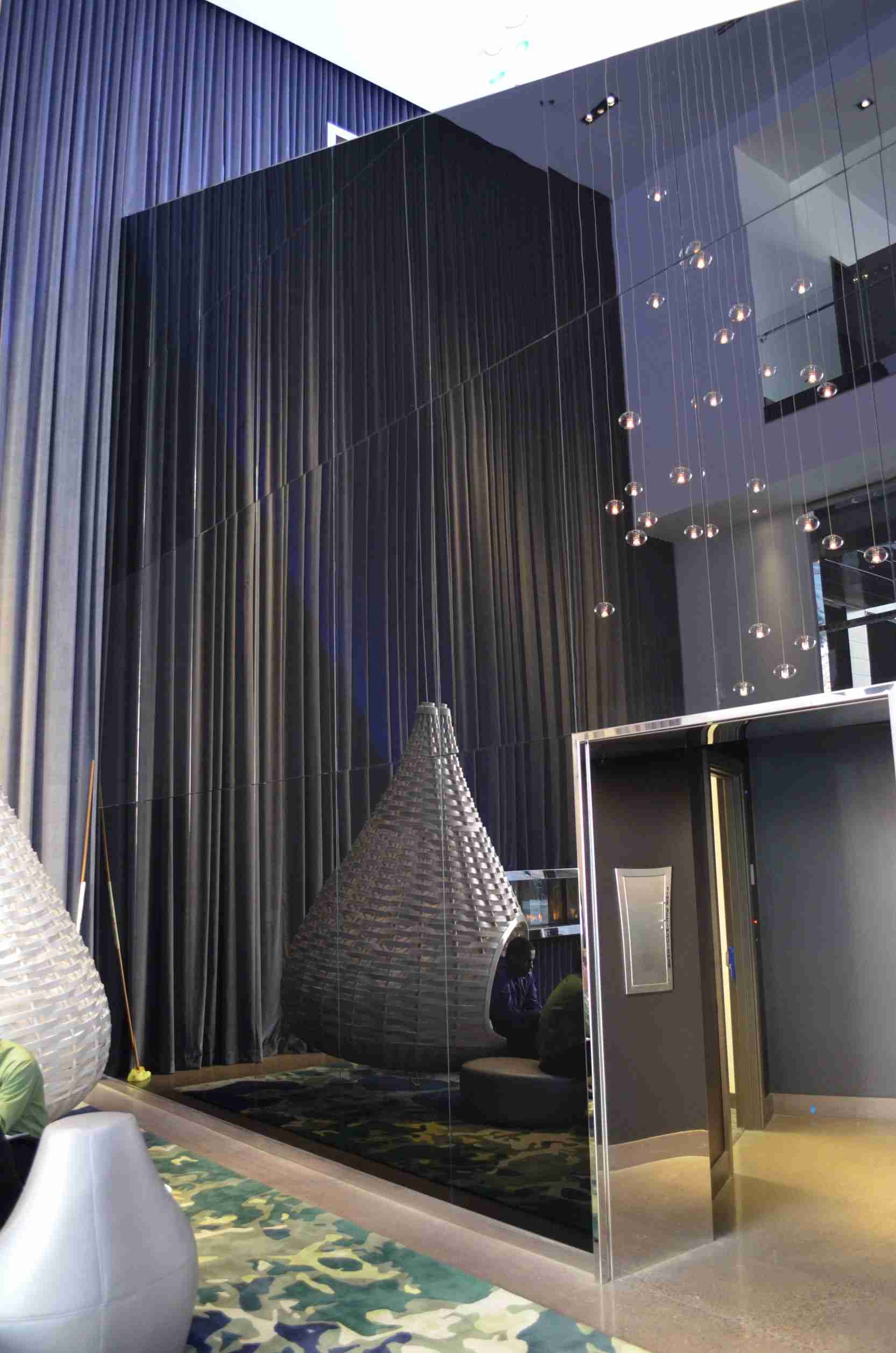 Sales Rep
Alana Sunness-Griffiths - Empirehouse
Have a vision? — Not sure how to achieve it?
Let us help you bring that vision to life.