Service/Recreational
Dynamic spaces where we least expect it
Project Details
Location
Calgary, Alberta
Application
Glass Wall Cladding
Industry
Service / Recreational
Type of Glass
Tinted Mirror,Dichroic
Overview
Bringing together office and event space, as well as delicious meal options in a unique food hall, The District is the place to be in Calgary, Alberta. The experientially-focused destination in the city's downtown core combines street-to-street activation, new food experiences, a network of laneways and a courtyard to connect three existing buildings, bringing life and traffic beyond the typical 9-to-5.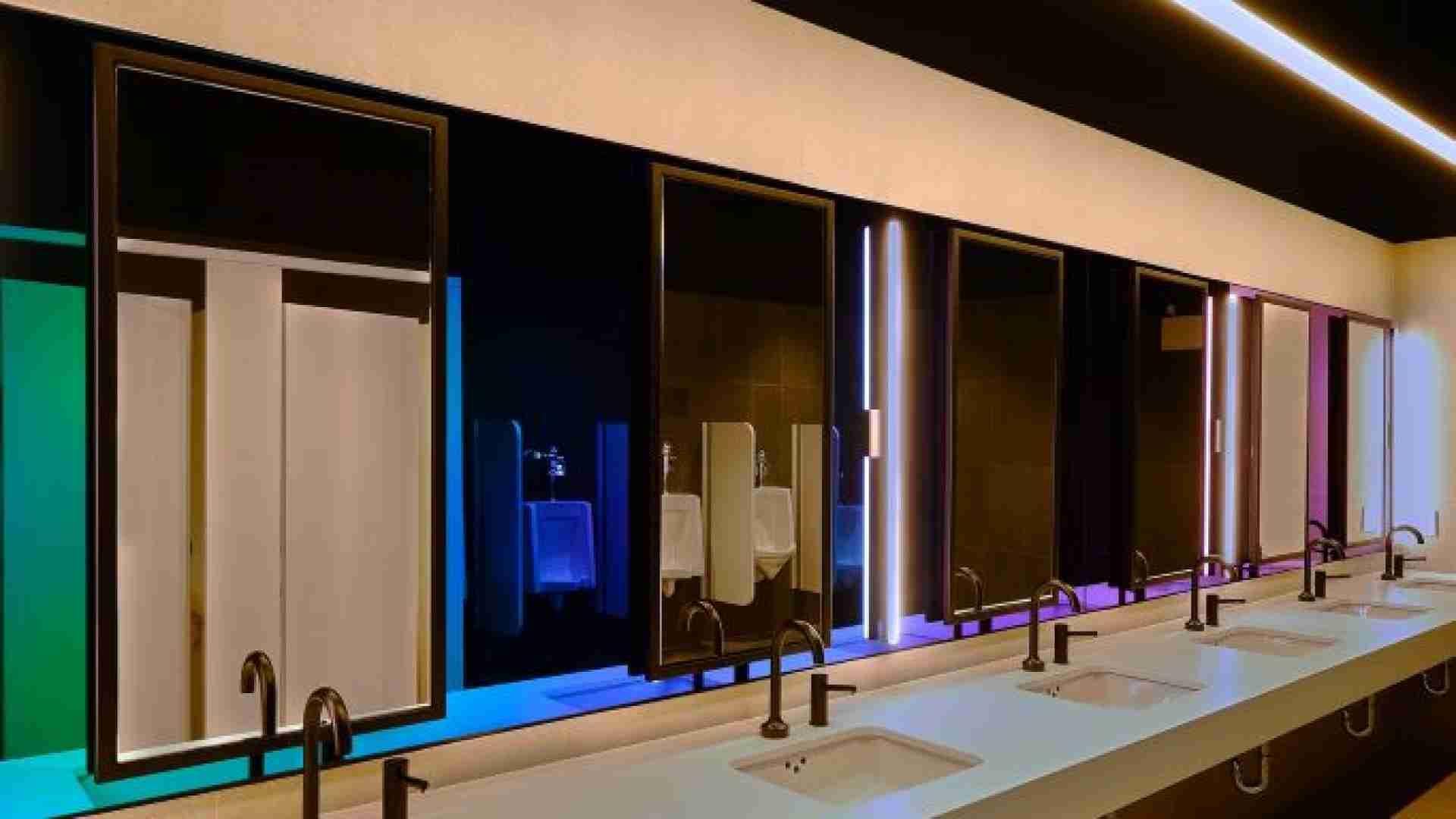 Washroom facilities in office towers are often boring, in shades of white and stainless steel. When designing the washrooms for The District, it was clear the aesthetic needed to match the style and attitude of the rest of the community, which includes an animated, ground-plane network of interdependent uses for insight and outside spaces that feel comfortable all year round. A collision of workspaces and third spaces, along with cultural and food experiences, creates a vibrancy the city hasn't seen in quite some time. But how visitors experience The District didn't have to stop when they needed to take care of personal business. Using pops of color and reflective surfaces, the lively personality of The District continues through the washrooms, creating conversation and excitement around something we all do.
Glass In Action
Dichroic mirrors in a variety of shades from our Cool Hues and Hot Flash palettes create washrooms spaces as unique as The District itself. The mirror provides an eye-popping and unexpected experience where visitors least expect it, and the next destination within the community where people will want to spend more time.
Our Team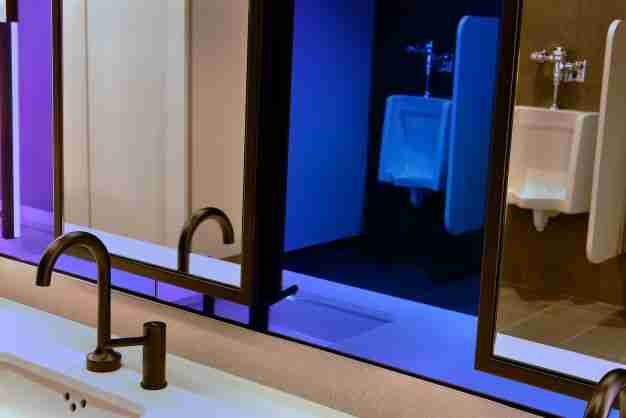 Architect
Kasian Architecture
Contractor
CANA Construction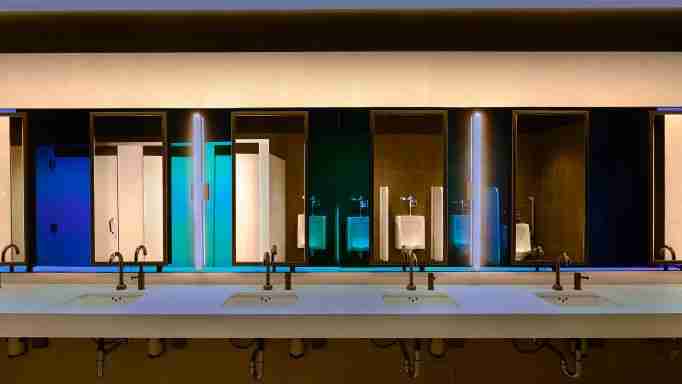 Have a vision? — Not sure how to achieve it?
Let us help you bring that vision to life.