Transportation
An ancient  material combined with modern technology
Project Details
Location
Edmonton, Alberta
Overview
In 2018, the Edmonton Arts Council and the Cit of Edmonton announced 14 public artworks for the city's new Valley Line Southeast LRT. Artworks range from intimate, community-focused glass art and sculpture at smaller neighborhood stops to large sculptures, paintings, mosaic and glass at larger stations. With a selection of works from international and local artist, each piece showcases artistic diversity as well as the diversity of the province's capital city. The artwork uses biophilic design, the practice of reconnecting people and nature within the built environment, and brings elements of nature into design outcomes that can improve the health and wellbeing of occupants and foster a connection with nature.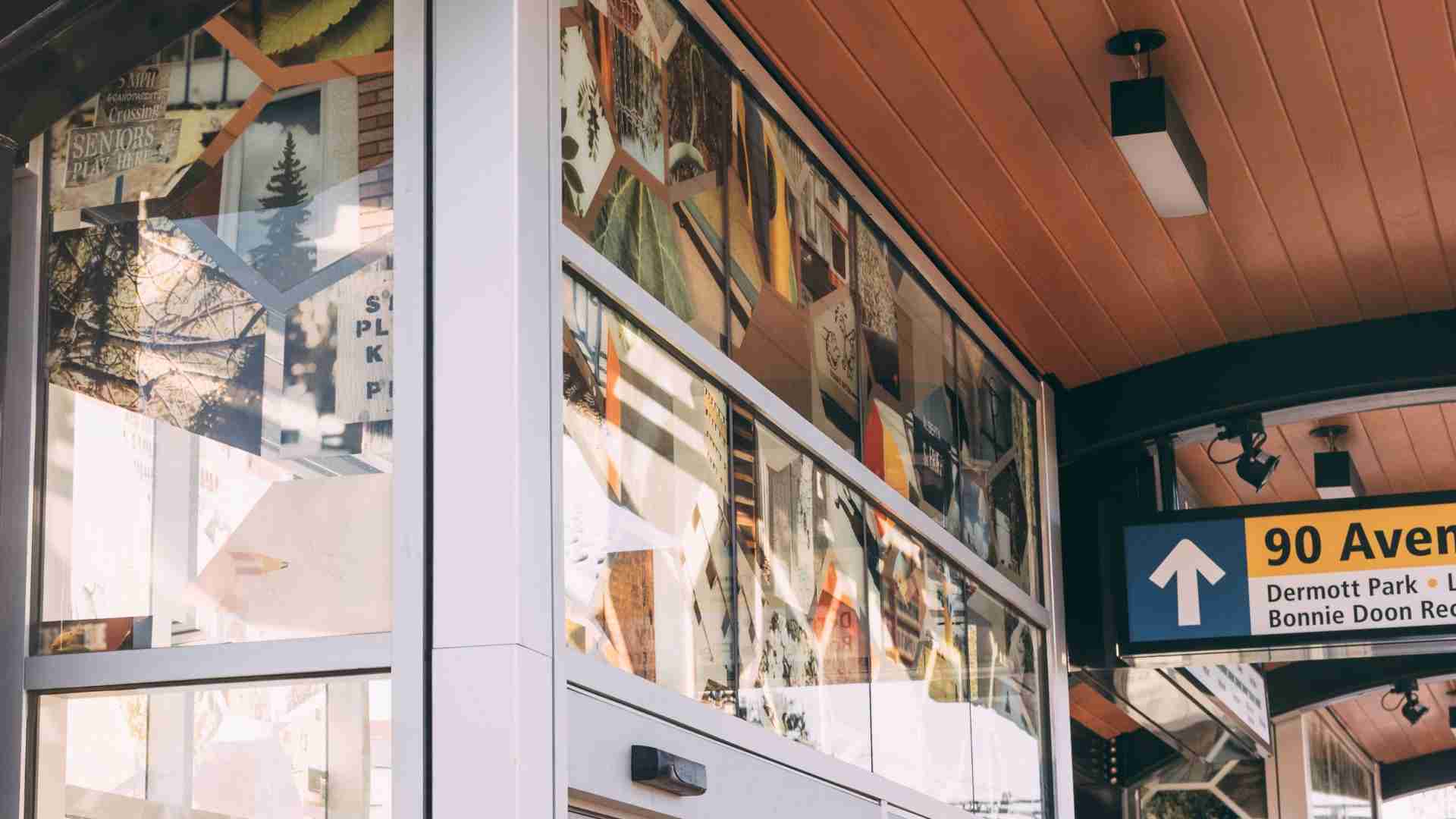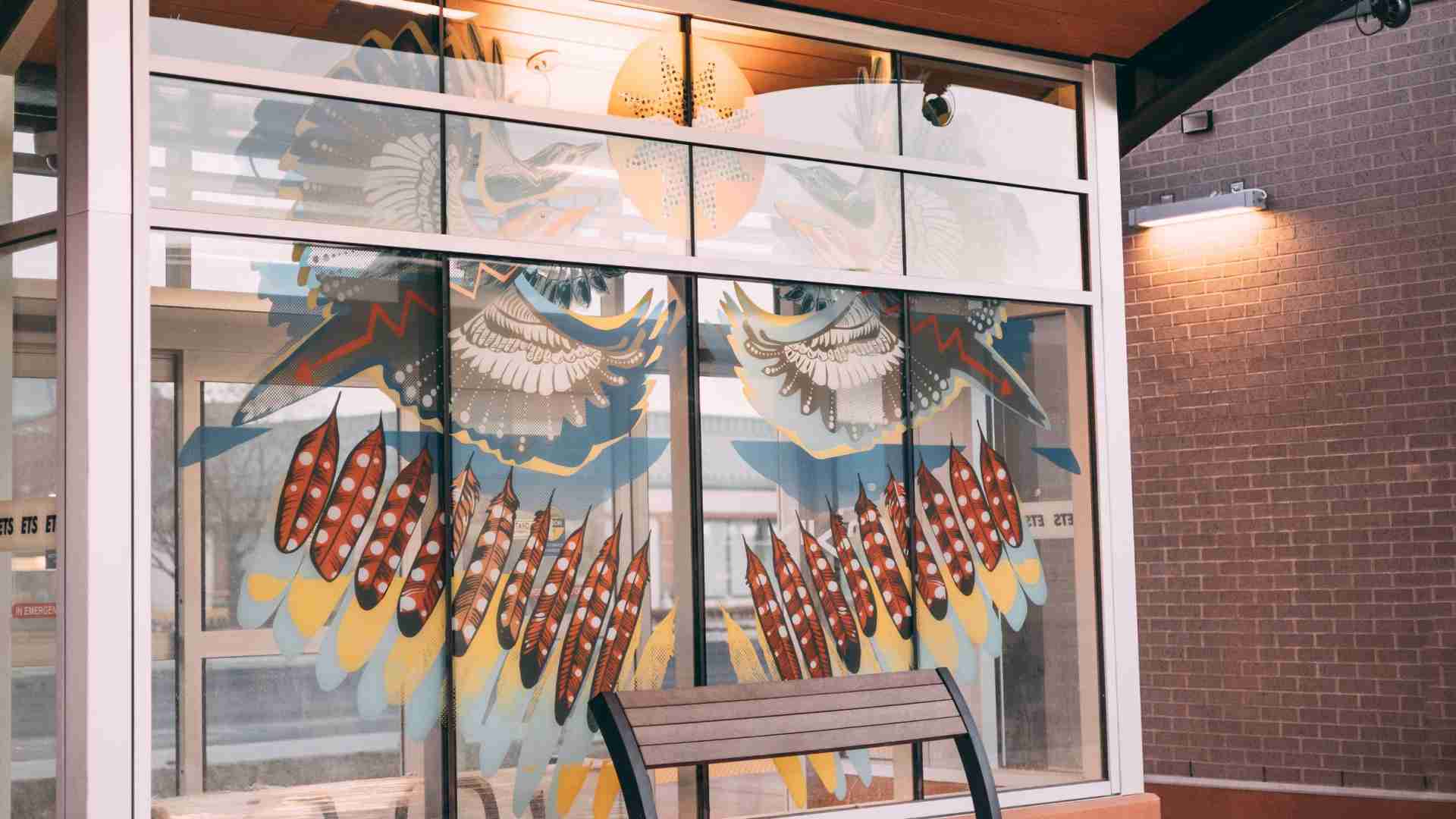 Adding artwork and patterns to glass partitions creates visual interest and privacy. Four stops were chosen for the glass pieces from different artists. One stop symbolically connects transit users to stories of the Papaschase Indigenous territories. Artwork as this stop juxtaposes bodies, archival images, and drawings of the stop's original ecosystem and society with the modern, diverse community. At a larger station, passengers are welcomed by large-scale colorful bands of alternating clear and translucent glass and contains imagery that subtly blends prairie, forest, lakes and mountains, representing the diverse natural and cultural history of the region. A third stop uses painted glass to represent the four seasons and includes poetic text and phrases created through engagement with a local elementary school. A fourth stop uses photography printed on glass to create four colorful mosaic lanterns that represent the community's diversity.
Glass In Action
Glass panels were fabricated to incorporate a DuraClear film as an interlayer, upon which the artists' creations were printed. Each of the four installations uses a proprietary combination of digitally printed, low iron, laminated glass, and takes into consideration the artists' vision and the needs of the Edmonton Transit Service and Transit Security.
Our Team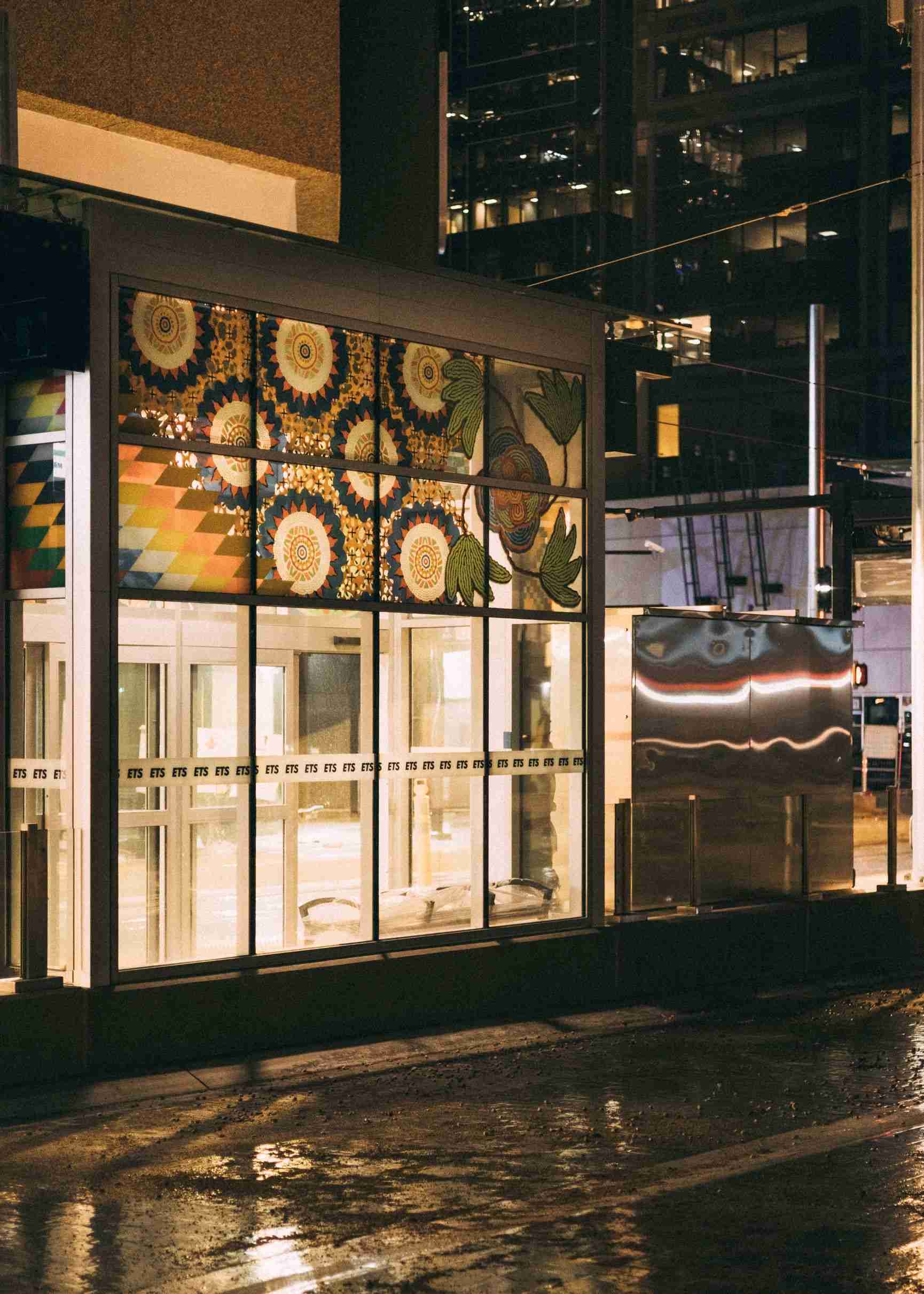 Architect
Various Artists
Contractor
Capilano Glass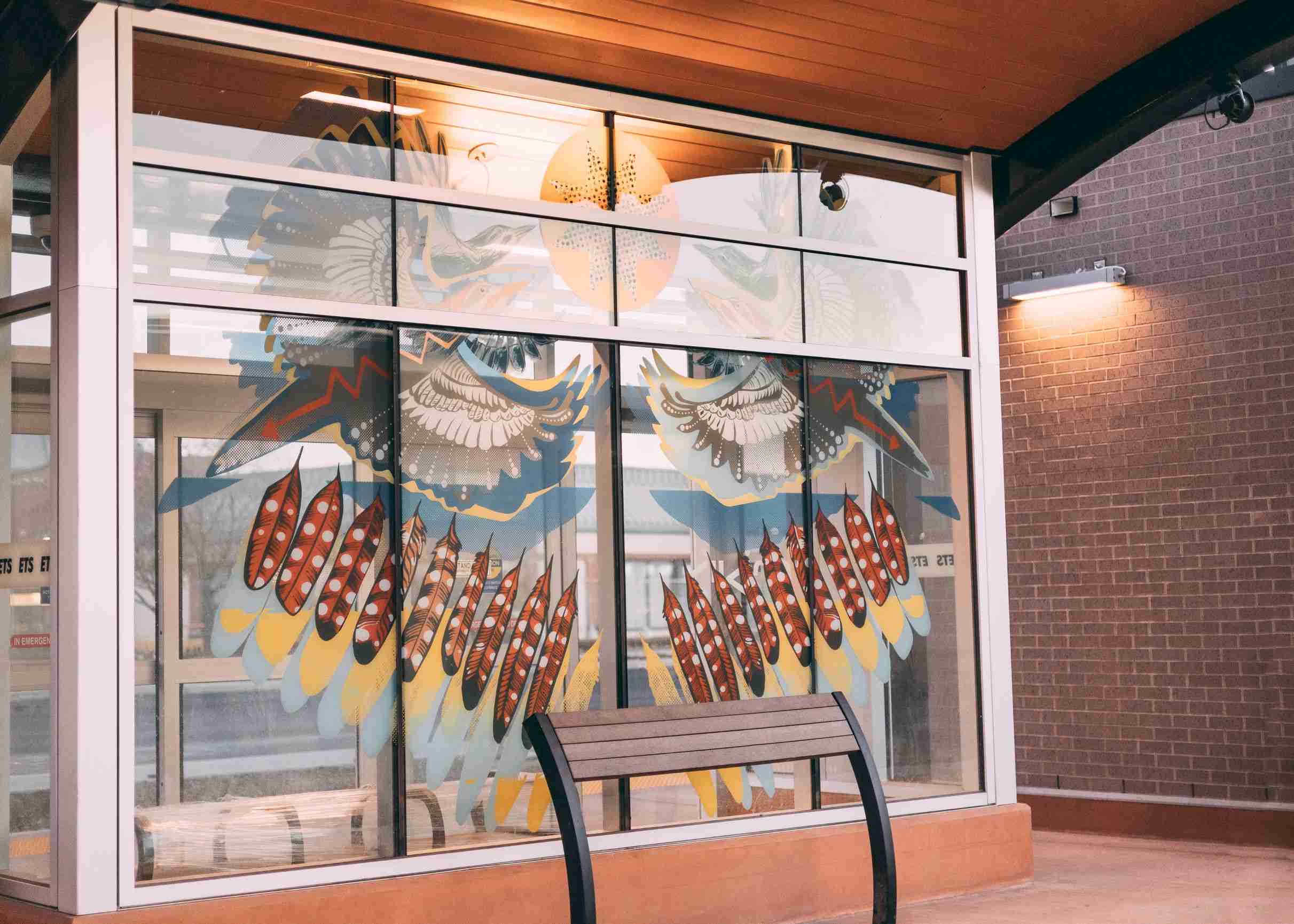 Have a vision? — Not sure how to achieve it?
Let us help you bring that vision to life.