Corporate
Non-traditional materials add interest
Project Details
Application
Vision Glass,Glass Railings
Type of Glass
Solid Color Transparent,Partial Privacy
Overview
Aptly named for its physical address, 1775 Tysons Boulevard is the newest addition to the extensive Tysons Corner development, just North of Washington D.C. A mixed-use property that boasts 15 stories of office space, above a two-story, glass-enclosed lobby and retail center. A stunning art installation, wrapping the top tier of windows can be seen from inside the foyer area, and the courtyard outside.
With a shift in recent years to a softer corporate atmosphere, one that encourages collaboration and creativity, developers, architects, and designers are using color and non-traditional building materials to create spaces that foster teamwork and ingenuity.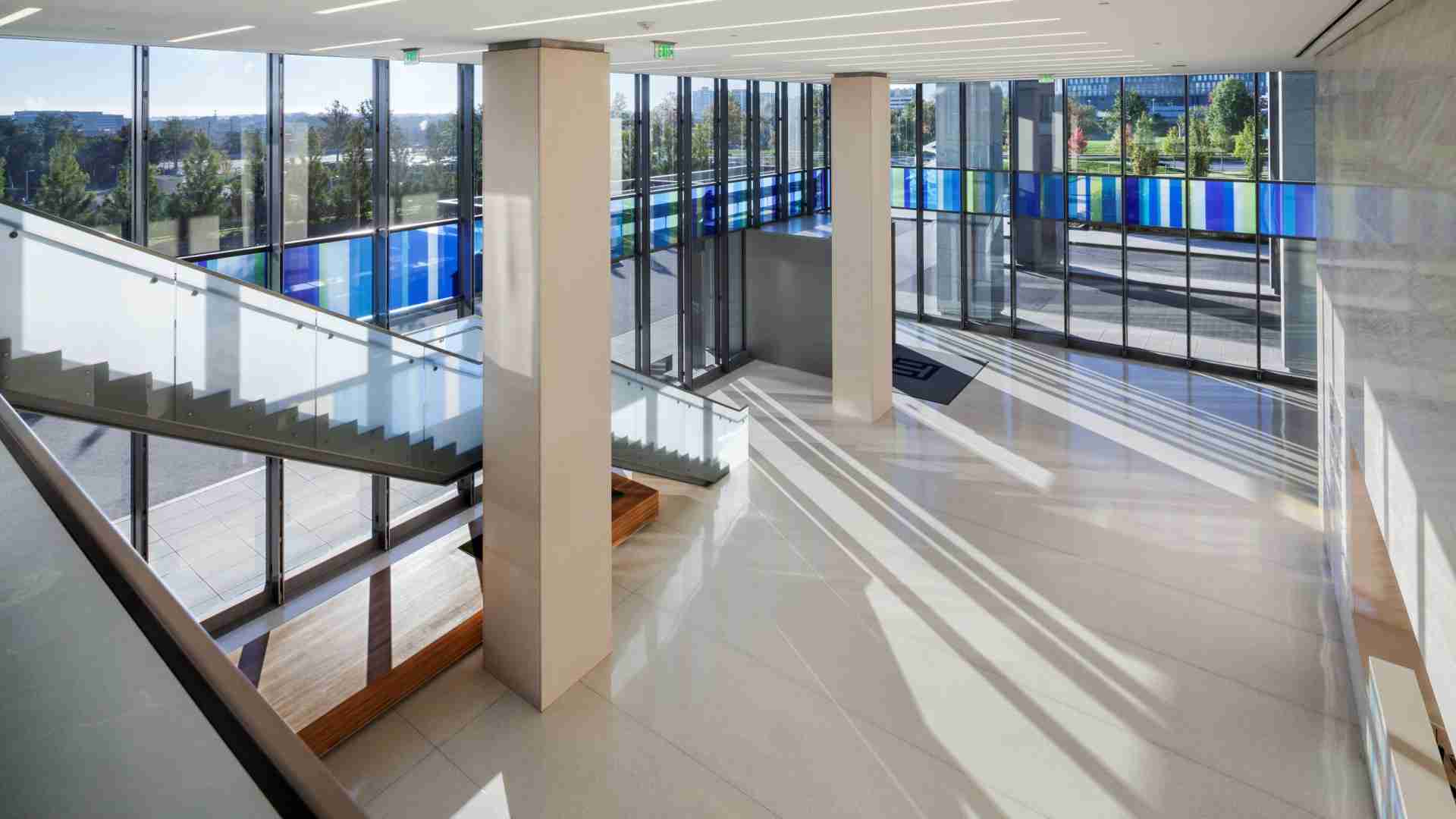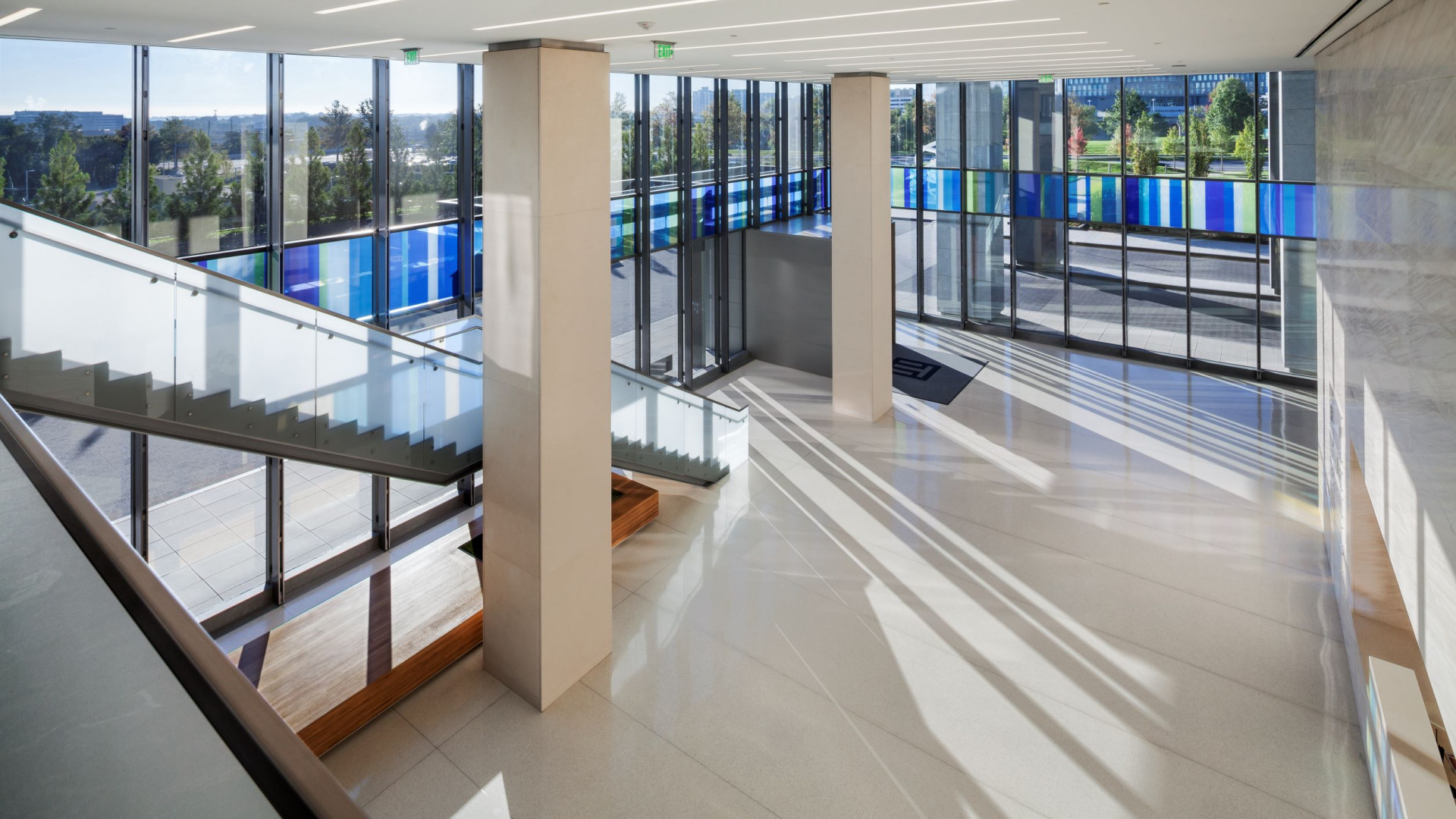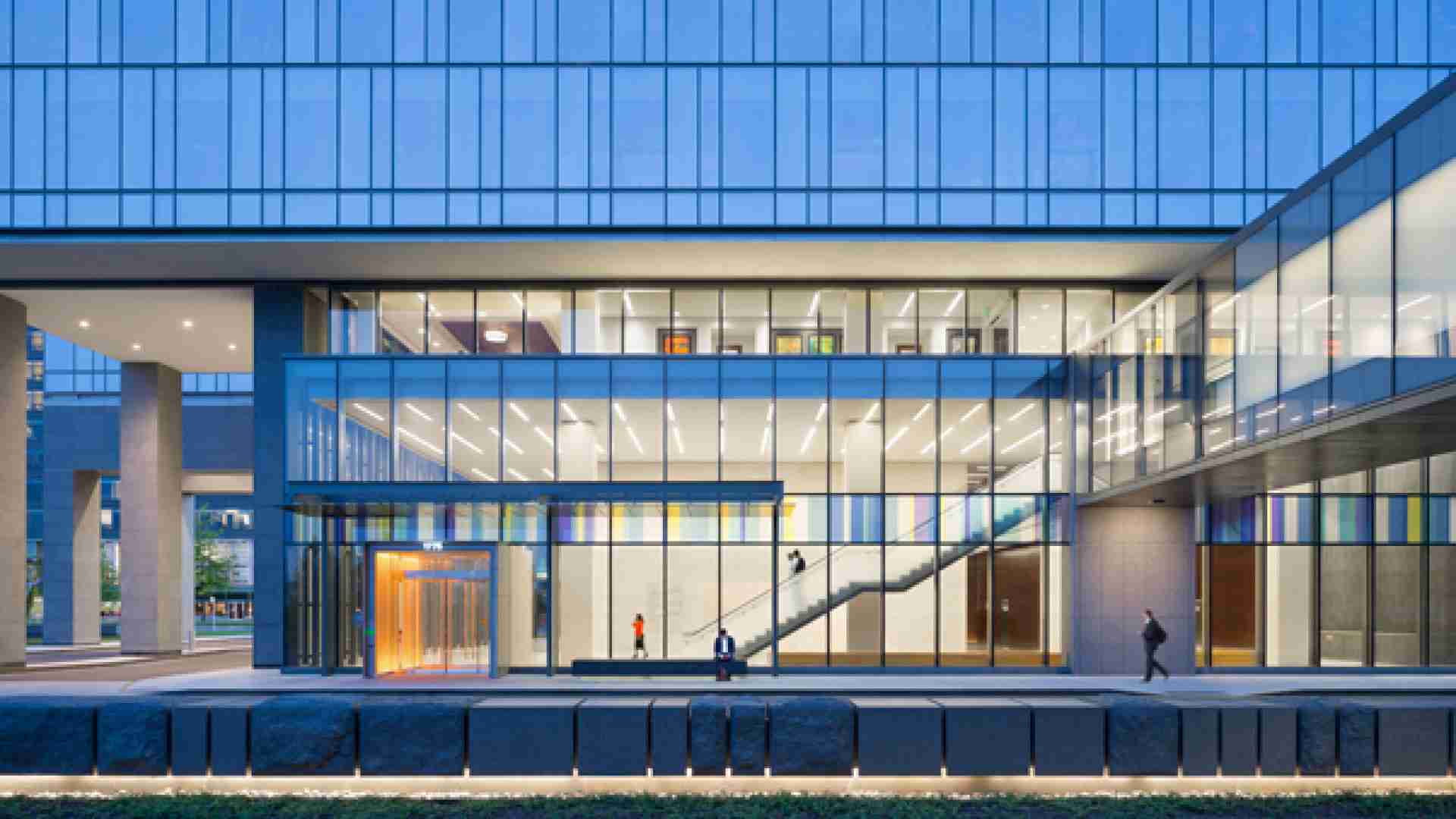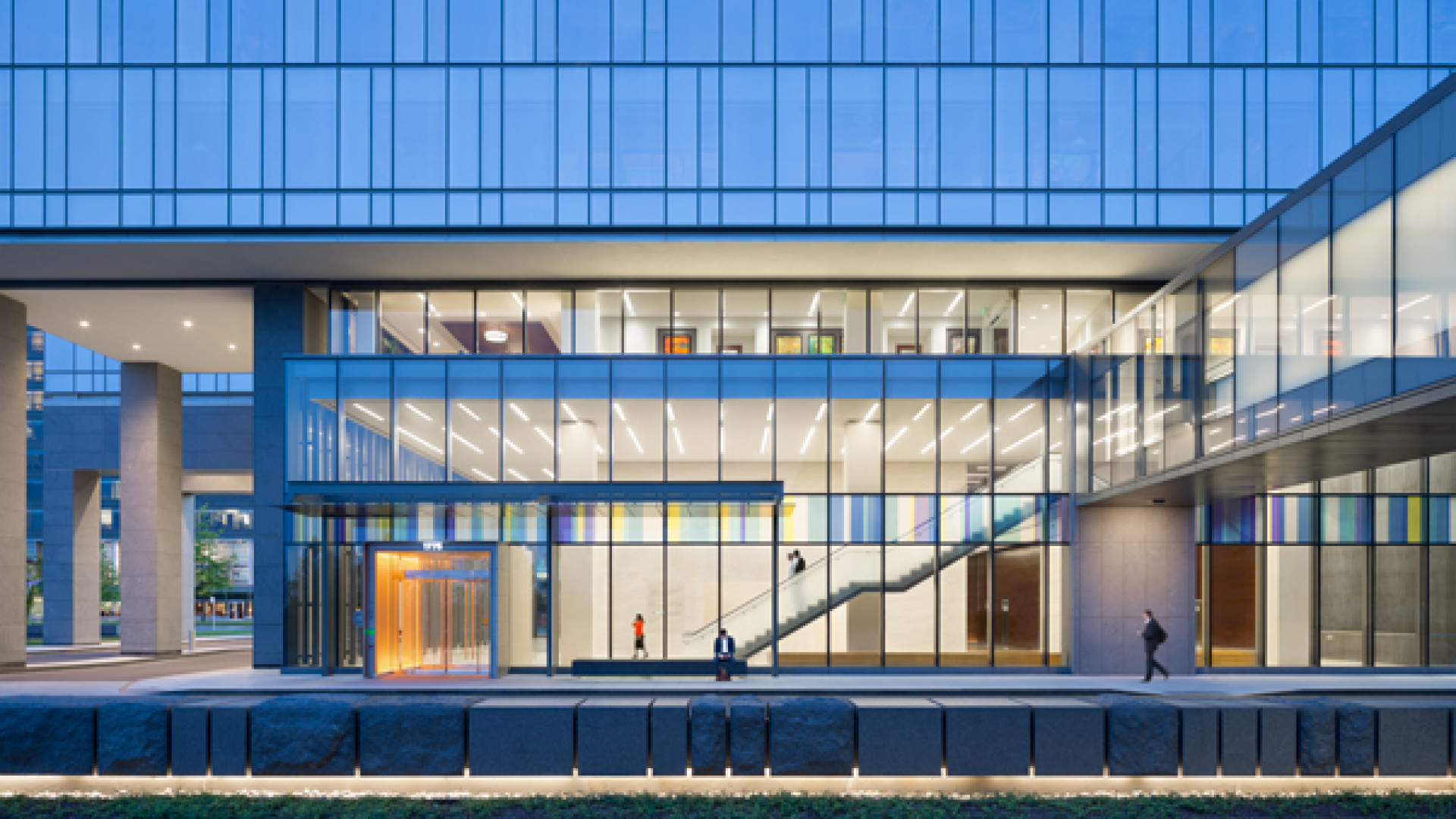 The linear motif found in the decorative glass installation is carried through the structure, from the calculated "H" design of the building's architecture to the etched glass balustrades running along the main floor stairway. These laminated etched glass railings offer a stark contrast to the dark stone steps, while keeping the sightlines open and adding texture and depth to the space.
Glass In Action
As these glass panels are not set into a full framing system, rather just held by runners at the top and base, the edgework was visible and required special attention when manufacturing. Goldray fabricated each piece, polished the edges, and then laminated the panes together, all while ensuring the edges lined up perfectly.
While these two types of glass installations vary greatly in appearance and composition, the ultimate goal remains the same, to add expression and elegance to the space. Statement pieces, like Spencer Finch's multi-colored pattern glass, can be incorporated into small or large areas, offering a pop of color and texture. While the subtle etched glass is not eye-catching, it provides a finished suitable for innumerable applications.
Our Team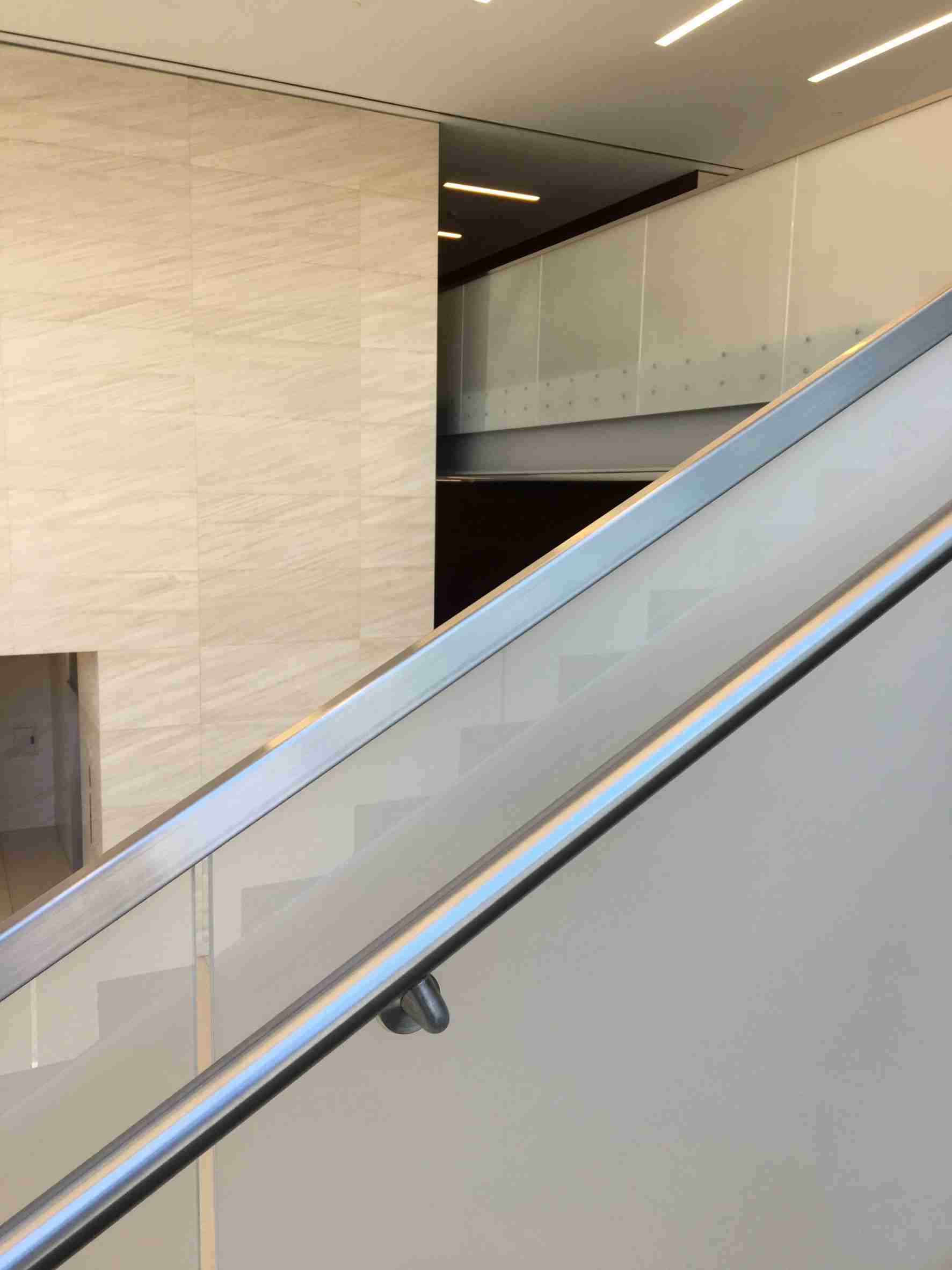 Architect
Kohn Pedersen Fox Associates
Sales Rep
Brad Kingsbury - BK Glass
Have a vision? — Not sure how to achieve it?
Let us help you bring that vision to life.