Corporate
Amazon Vulcan Block 44
Project Details
Application
Glass Skylights & Canopies
The Story
Vulcan Block 44 is part of a large redevelopment project that adds 400,000 square feet to Amazon's Seattle campus, including two office buildings, restaurants, retail space, and public outdoor space. ZGF Architects designed the project with the goal of creating a modern, flexible workplace that positively impacts tenants and the surrounding neighborhood. The project features a plaza with a flowing stream and lush landscaping, as well as an overhead bridge and colorful architectural glass canopy designed by world-renowned artist Spencer Finch titled "There Is Another Sky." The canopy is an abstract attempt to replicate the feeling of walking beneath a forest canopy, with shifting patterns and colors that create a space for reflection and call attention to the places we inhabit.
Spencer Finch designed the "There Is Another Sky" glass canopy for Vulcan Block 44 in Seattle, an expansion project of Amazon's headquarters. The canopy is made of five different hues and opacities to control and vary the amount of light that filters through. Goldray Glass printed the design using high-resolution images, creating a versatile decorative glass product for both interior and exterior applications. To ensure the desired effect, a finished segment of the canopy was placed over the plaza before final installation. This installation adds to the vibrancy of Seattle's South Lake Union community and brings the serene beauty of the forest into downtown.
Our Team
Contractor
Evergreen House
Sales Rep
RGA Architectural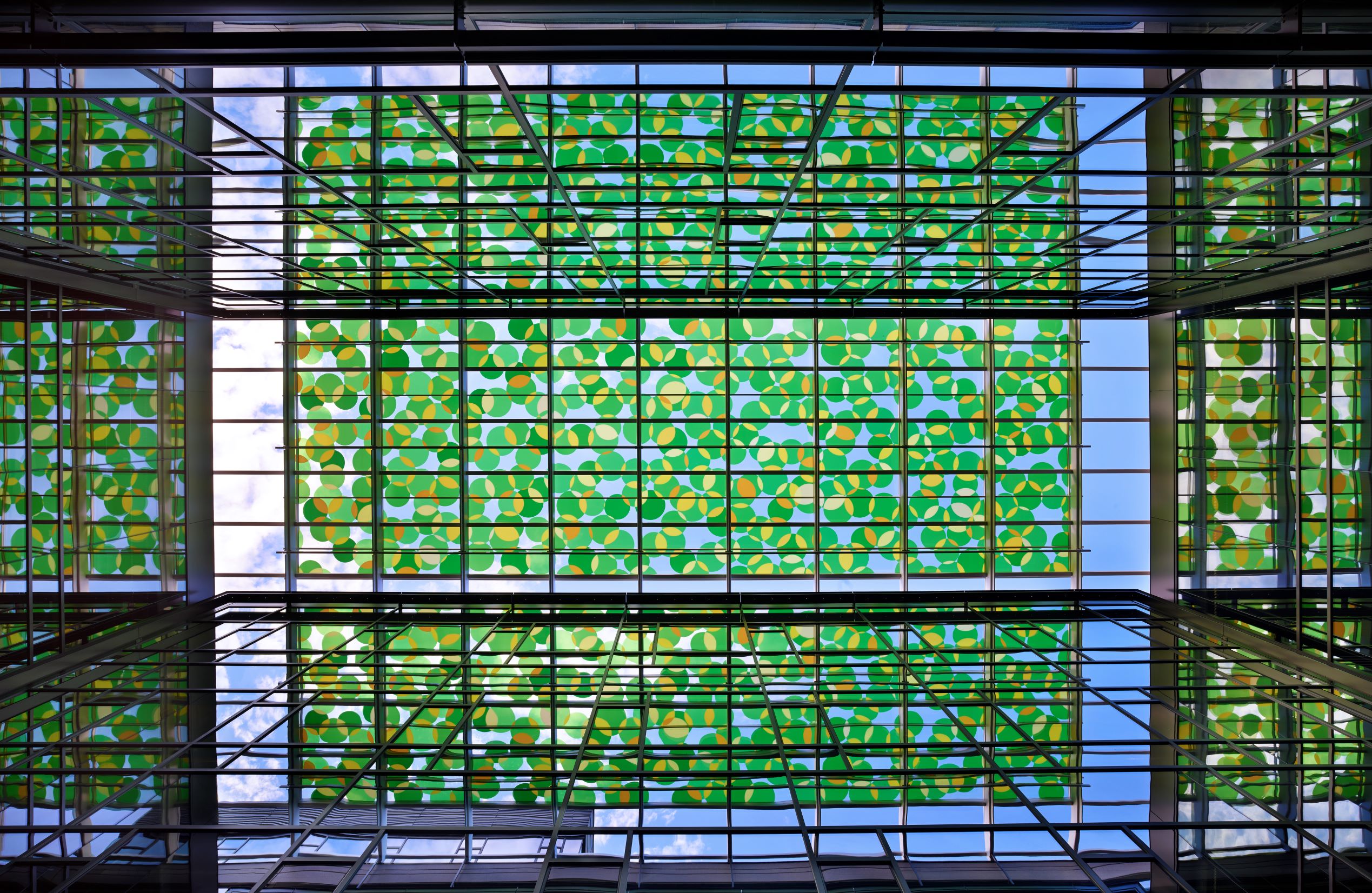 Love what you see?
Explore possibilities with
Have a vision? — Not sure how to achieve it?
Let us help you bring that vision to life.