Corporate
Now you see me, now you don't
Project Details
Application
Glass Marker Boards,Glass Partitions and Doors
Type of Glass
Solid Color+,Switchable
Overview
Everyone loves the idea of working in a light and airy office space, with lots of natural light, being able to interact easily with co-workers, and feeling a sense of community that you are all working together.
But sometimes, office spaces need privacy. In many open-concept offices, private spaces are often small and cramped, tucked into a back corner. Or the flow of open space is disrupted by solid walls and a heavy door where managers work.
If you're looking to keep the open and airy feel to your office space, but need to be able to provide privacy on-demand, switchable glass may be the perfect solution for your business.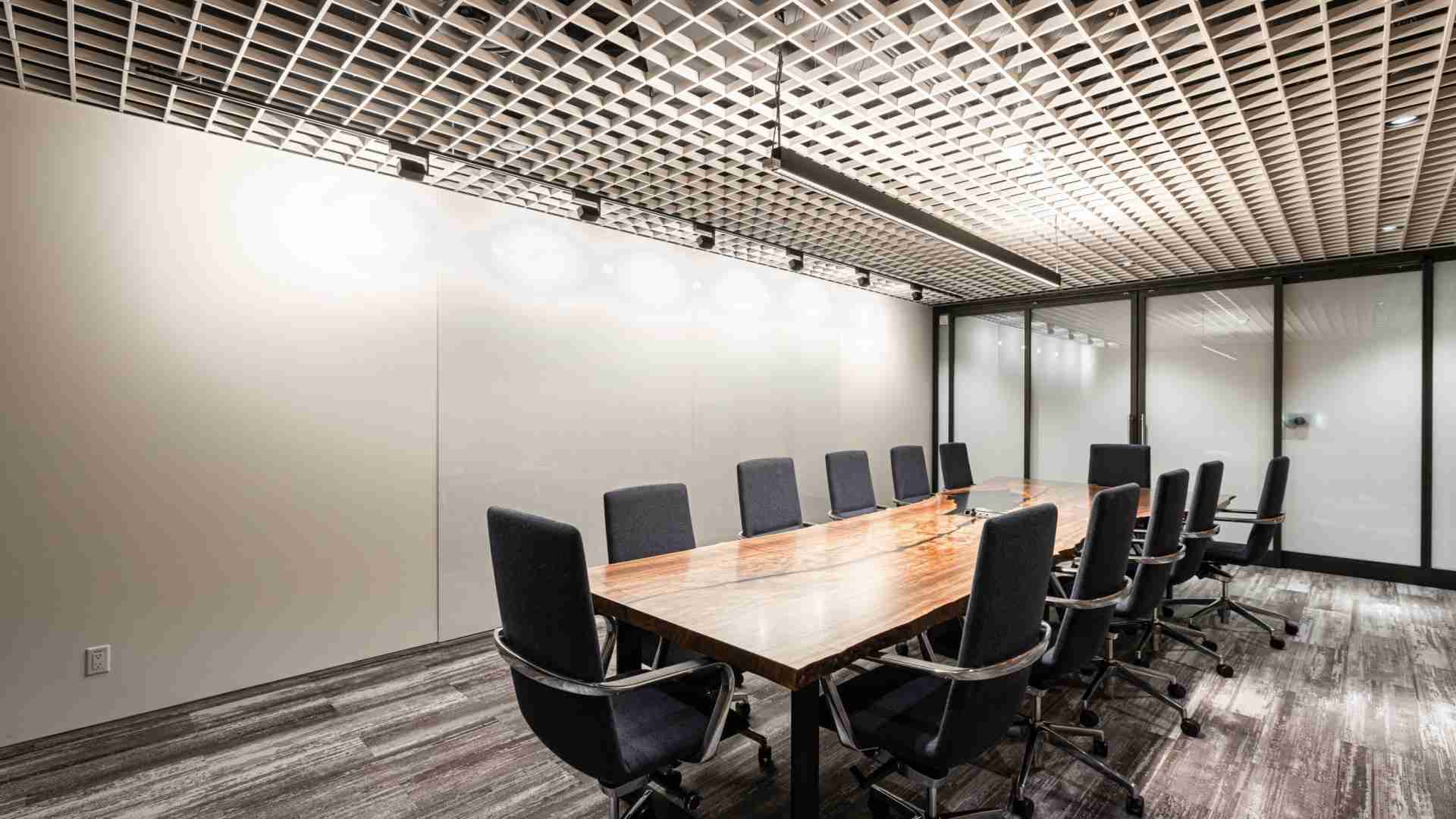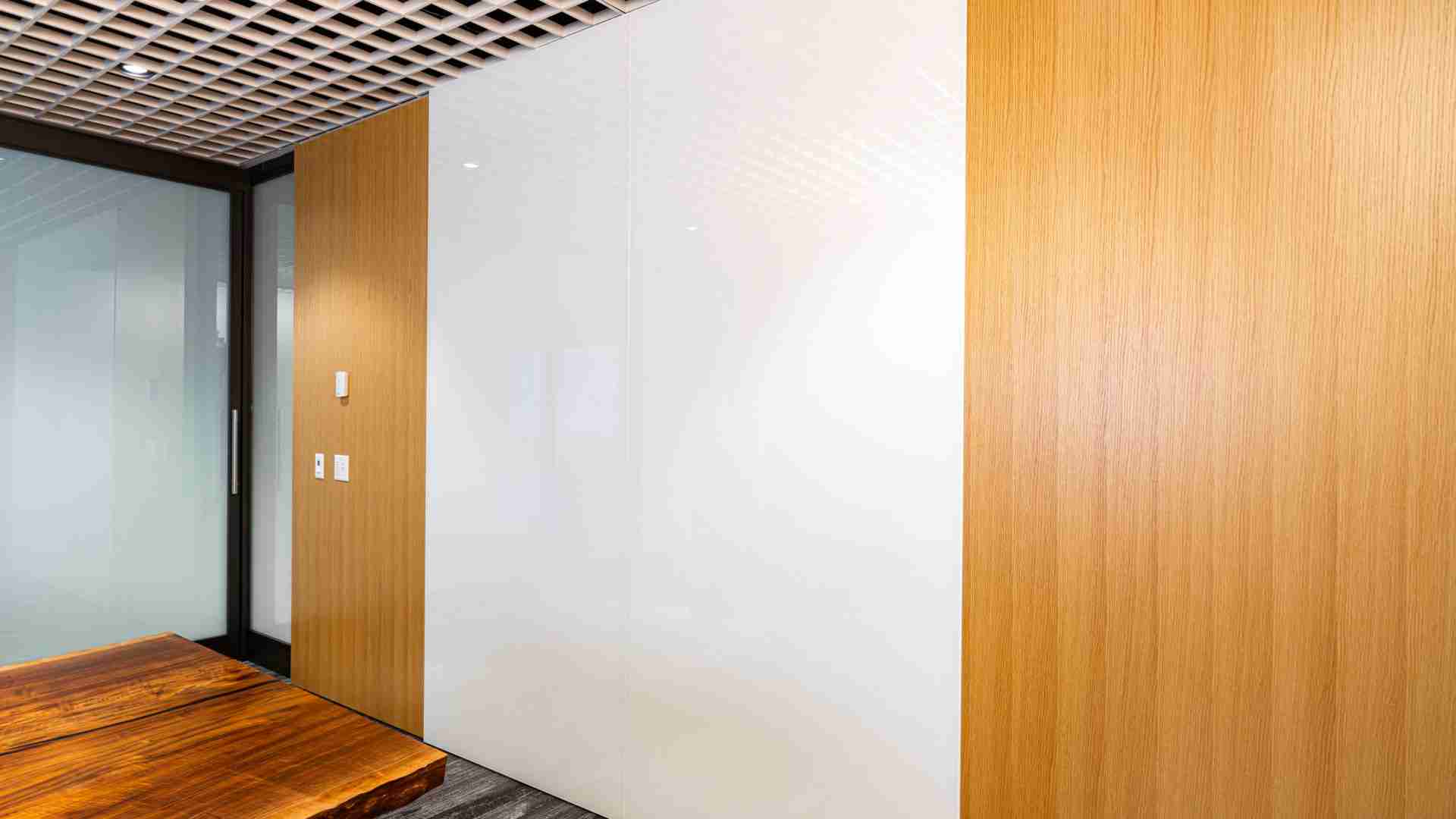 Switchable, or smart glass (what we call QuickFrost at Goldray Glass), can switch from being see-through (opaque) to transparent with the touch of a button. The product is created by sandwiching a liquid crystal layer between two panes of glass. When an electrical current passes through the crystal layer, the crystals line up and allow light to pass through, making the glass appear clear. When the power is off, the liquid crystals scatter the light for a frosted, opaque effect.
Glass In Action
Nyhoff Architecture was selected to re-imagine Ellis Don's world-leading construction and building services workplace in Calgary.
They worked closely with the Ellis Don team to create a new and dynamic environment that strengthened and enhanced their critical work flow and team structure. Goldray Glass worked with RGO to provide the switchable glass used in the door partitions and with Bennett Glass to incorporate the glass Marker Boards into the various office and meeting rooms.
The Ellis Don building is stunning and is not short on square footage. However; if you're tight for space and don't have room for a projection screen, switchable glass—in its opaque state—can be used as a high-definition, rear projecting surface, and also has touch screen capability.
You don't need to worry about blocking out the light we all covet in our office spaces. When the glass is switched off, it still allows between 70-80% of visible light into a space. This also helps reduce light glare within a space without reducing it to total darkness.
Our Team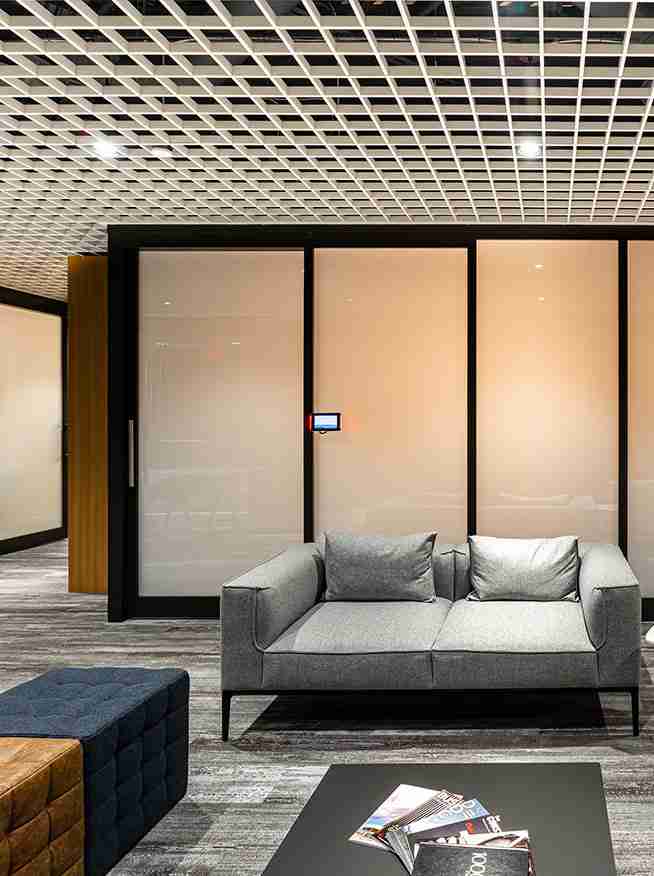 Architect
Nyhoff Architecture
Contractor
RGO & Bennett Glass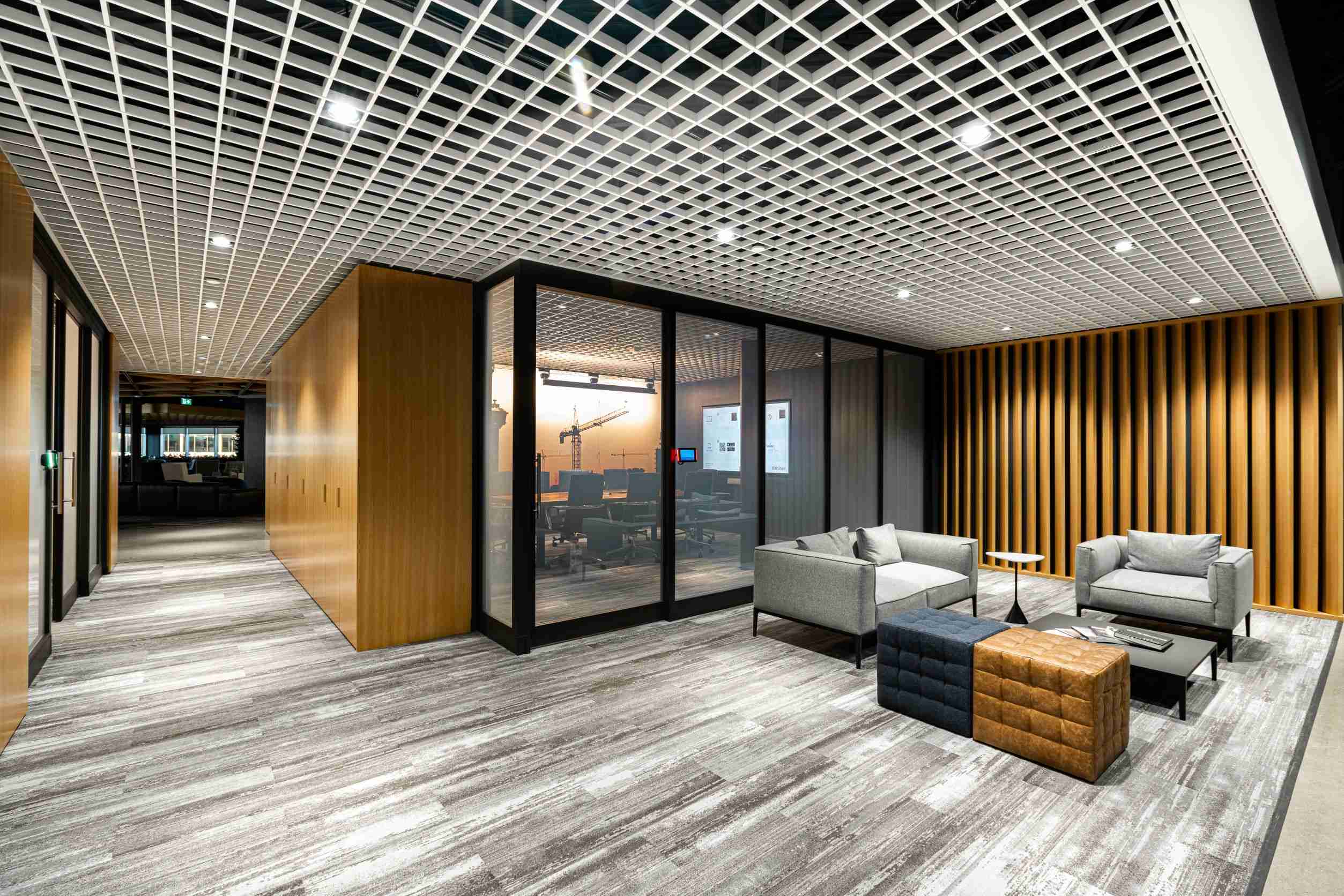 Have a vision? — Not sure how to achieve it?
Let us help you bring that vision to life.