Corporate
Uber Mission Bay
Project Details
Location
San Francisco, CA
Application
Glass Ceilings
The Story
As a part of a four-building superblock campus, Buildings 3 & 4 encompass two, eleven-story towers totaling 584,000 RSF. The design of the interiors focuses on Uber's vision of the future workplace: Places for collaboration or celebration contrasted with quiet respites for deep dives into considered work or self-reflection. Underscoring one's journey through the buildings is a design approach that conveys a sense of place and the experience of wellbeing.
Glass options helped with Huntsman Architectural Group's design intent to remove physical barriers and silos and to focus on transparent and connected spaces with unobstructed sightlines to the outdoors and between floors.
Personal autonomy and choice are reflected in the design of intuitive transitional spaces for solitary work and ancillary spaces for small group collaboration. With comfortable seating and a state-of-the-art programmable backlit ceiling, color varies throughout the day creating a dynamic and energetic environment.
Our Team
Architect
Huntsman Architectural Group
Contractor
O'Reilly & Faina Glass Co. Inc.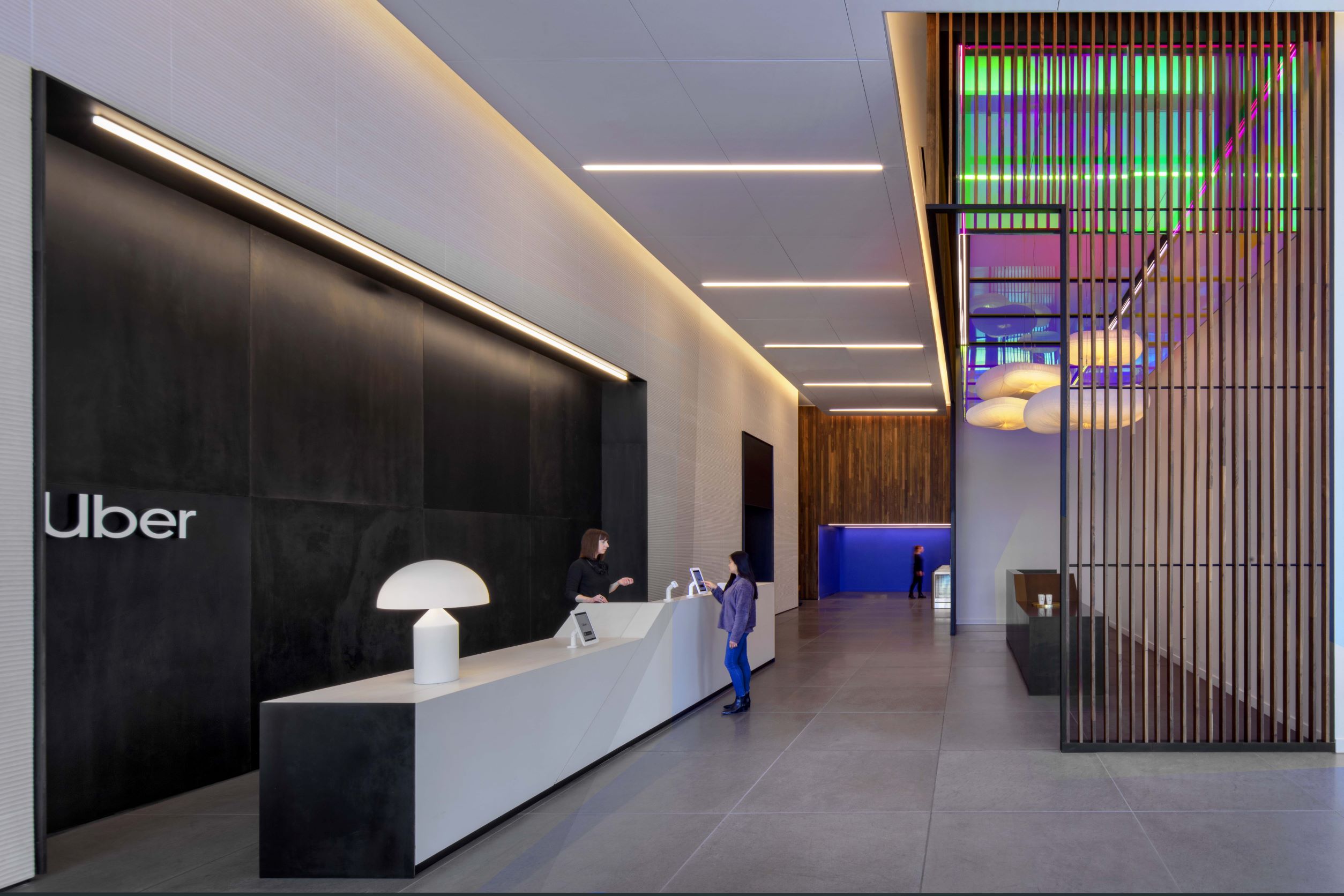 Love what you see?
Explore possibilities with
Have a vision? — Not sure how to achieve it?
Let us help you bring that vision to life.