Service/Recreational
Turning heads using color that pop
Project Details
Location
Seattle, Washington
Industry
Service / Recreational
Type of Glass
Solid Color+
Overview
Completed in 2005, the new Seattle City Hall was designed to support government transparency while creating a welcoming place for Seattleites and visitors alike. With views of the city, Puget Sound and the Olympic Mountain range, the building embraces the elements of nature that surrounds it, including water and sky. Seattle City Hall is an open and inviting civic space, that blends exterior materials with interior design and details.
Created from our solid color collection, dense frosted glass provides a pop of color that turns heads. The frosted look was created using a translucent interlayer which provides depth and light texture for the ultimate selfie-worthy backdrop for tourists, residents and public servants alike. The bright red hue complements and balances the blues and greens that are commonly seen in the Emerald City, and provides a playful aspect not commonly found in public buildings.
Glass In Action
Goldray's Solid Color palette reflects popular design trends and is one of the most versatile methods of breathing new life into a space, which made it a perfect option for Seattle's new civic center.
Our Team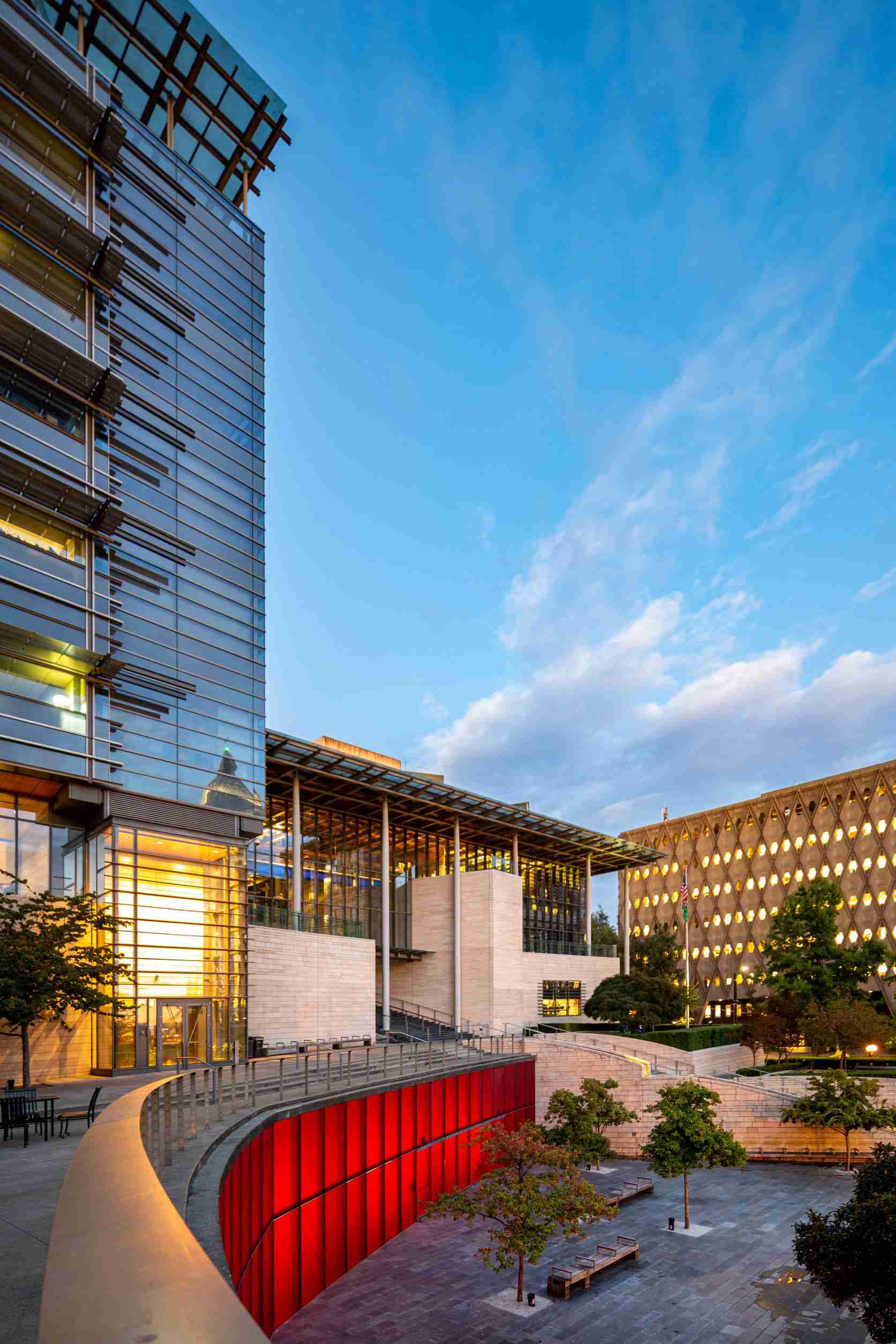 Architect
Bohlin Cywinski Jackson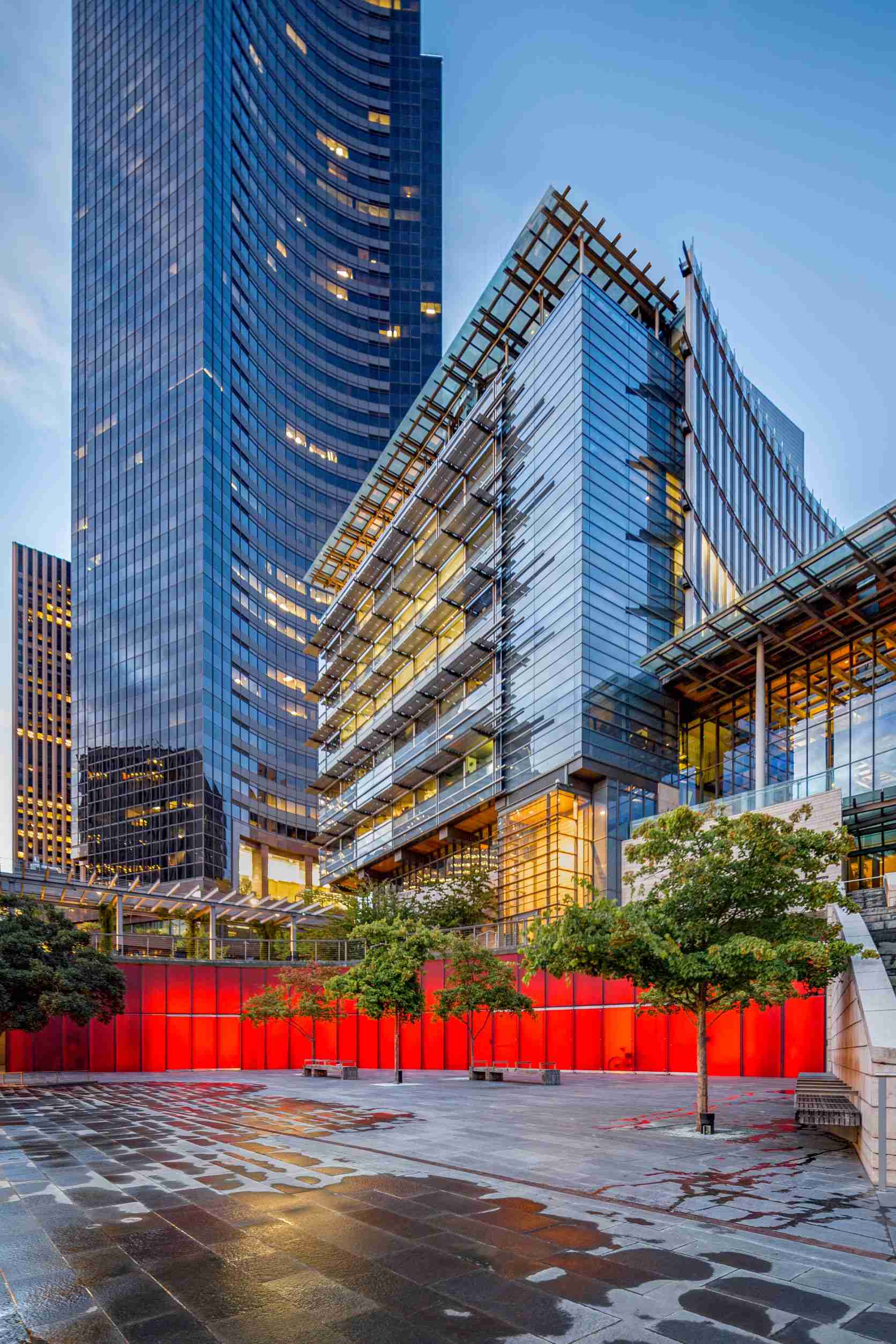 Have a vision? — Not sure how to achieve it?
Let us help you bring that vision to life.