Transportation
Think BIG and excite the senses
Project Details
Application
Glass Wall Cladding
Overview
The Chicago O'Hare Airport International Terminal was commissioned by The Westfield Group and designed by Epstein Global, in conjunction with the conceptual designers at Thirst Design Communication. John Kolb - Epstein Global's associate Vice President and Lead Architect on this project describes the design intent, "Chicago Airport Terminal 5 was designed 21 years ago by Perkins+Will. It's modern, clean design is recognized and appreciated.
We did not want this to feel like a renovation that didn't consider the existing architecture. Instead we wanted to adhere to it, but make it better".
"Goldray's digital ceramic printing technology was used to create functional and uniquely designed decorative glass elements for the renovation, each detail serving a distinct purpose."
Glass In Action
With the goal of rooting traveler's in their current location, the design team worked with an artist to transform NASA satellite photos of the Chicago area into a brilliant mosaic tile pattern. The pattern was printed onto the partition glass panels using Goldray's digital ceramic printing process, achieving a high resolution, full color image. Once installed, the panels depict a continuous image that starts with the waters of Lake Michigan and flows seamlessly through to the shallow shores, inner city, and on to the rural farmland outside Chicago. Once visitors reach the atrium, the pattern begins to vary, ensuring the flow of natural light without diminishing its privacy function.
Our Team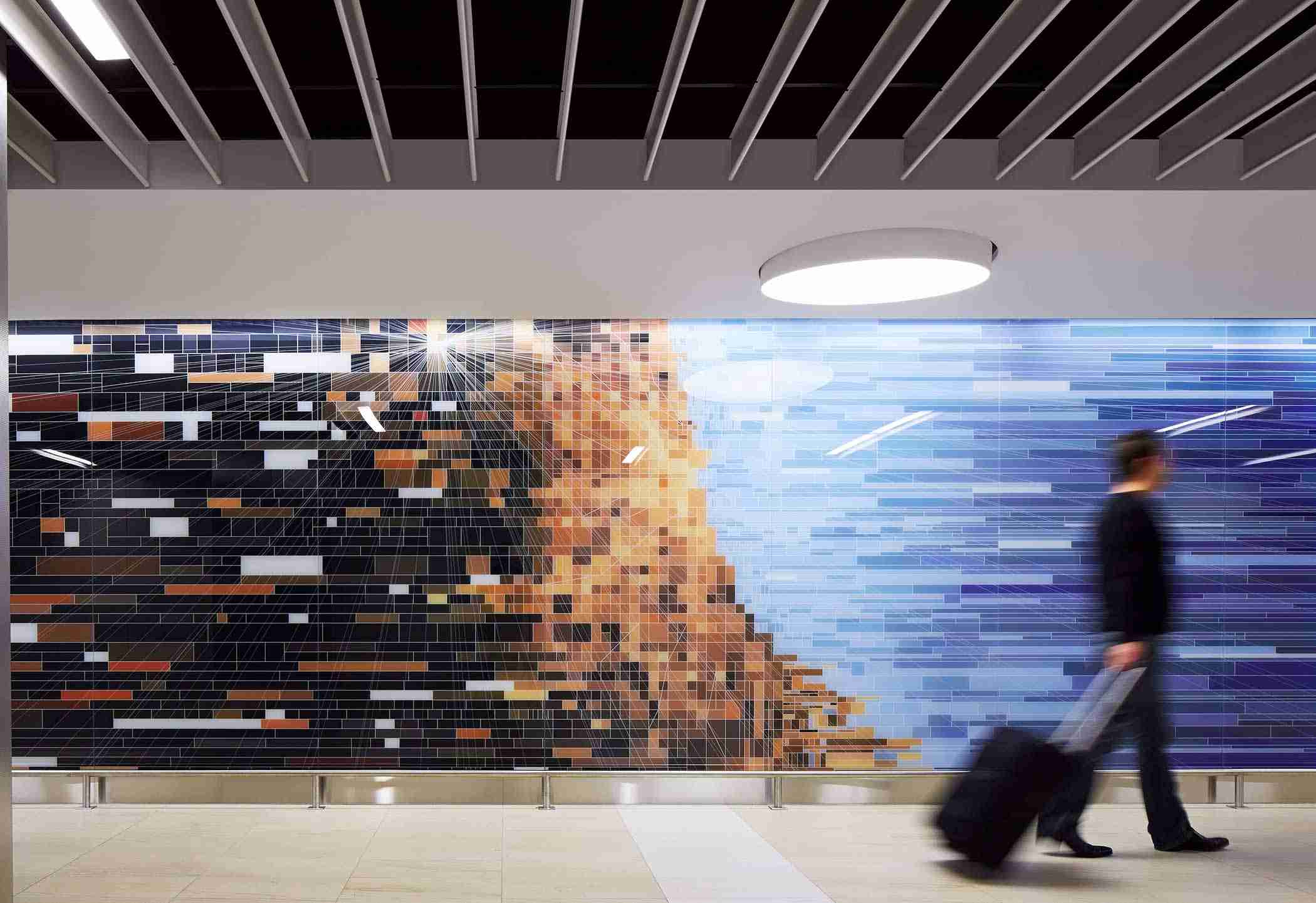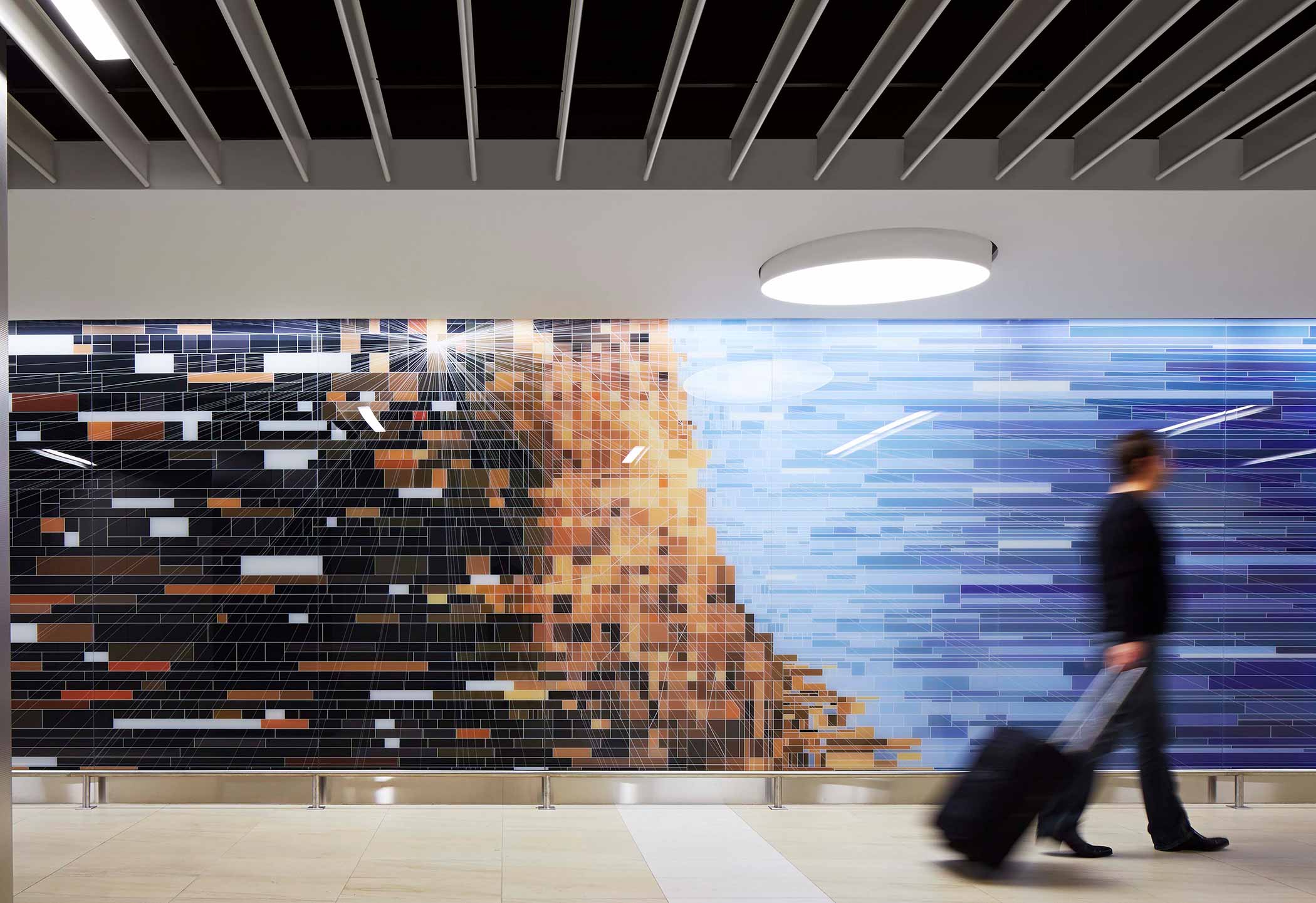 Sales Rep
Craig MacGregor - MacGregor Architectural Products
Have a vision? — Not sure how to achieve it?
Let us help you bring that vision to life.