Spotlight on Our Metal Department
At Goldray Glass, we believe that our company is only as great as the people that we work with. A strong company culture not only attracts the best people but more importantly, helps to retain them. All of our departments have their own unique culture that allows them to excel, and our metal department is no exception.
Overseen by our plant manager Selwin, the metal department is a talented team made up of three skilled employees with diverse backgrounds. The strong family-like bond that this team has created makes every work day enjoyable, and beyond that, helps to build an environment that encourages and supports personal and professional development while promoting collaboration. The work done in our metal department is a critical last step in our process and requires absolute precision, attention to detail and quality control. Along with a passionate relationship with a measuring tape, the team enjoys celebrating their hard work and successes at company monthly employee events such as potlucks and barbeques.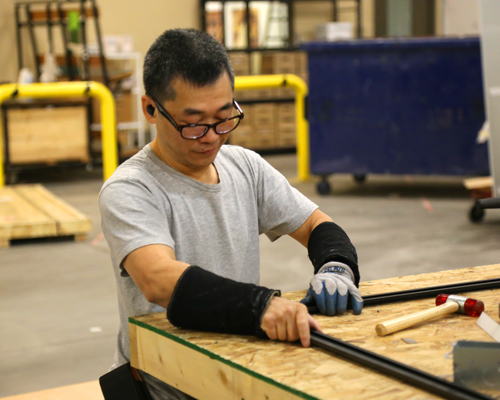 Brian leads the metal department with almost a decade of Goldray experience.
A member of the Goldray family for close to a decade, Brian leads the Metal Department in producing all metal work for our many projects. Crediting his team's success to their ability to learn from mistakes and solve problems, Brian believes each member of the team is dedicated to continuous improvement. Driven by curiosity, the department is always looking for ways to improve techniques and products.
Tin, who is referred to as the 'driving force' of the department and is originally from Burma, echoes this sentiment, stating, 'We are a good team and always sharing knowledge. If somebody doesn't know something or have as much experience, we are always willing to step in, educate and help one another."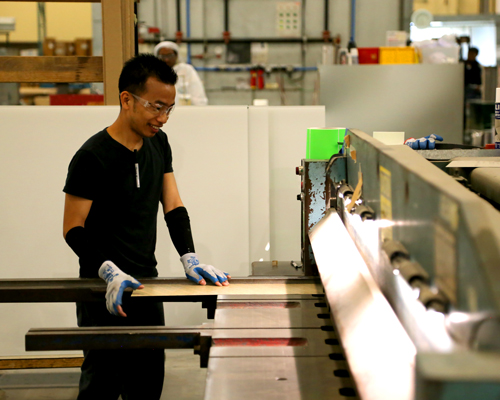 Tin is known for being the driving force of the team.
Having been with the team for close to a year now, Fikru has been made to feel right at home. According to Fikru who was originally from Ethiopia, the culture of open communication across departments at Goldray allows him to feel able to connect with everyone, regardless of title or position. Described as laid back and down to earth, Fikru is always greeting everyone with a smile and is ready to take on new challenges.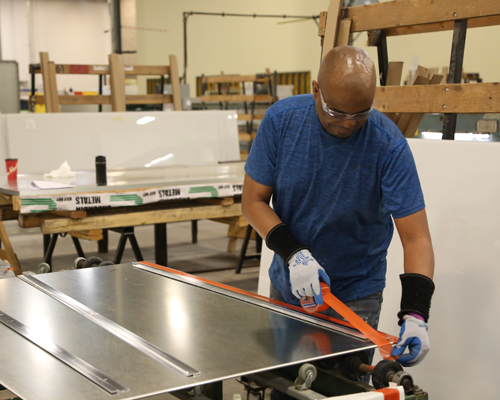 Our newest team member, Fikru, is originally from Ethiopia.
When it comes to metal work, even the smallest of details matter. The department is responsible for the custom framework and metal backings for products like our Mosaic wall cladding system, where even a few millimeters could throw a whole system off. The team is incredibly excited about their latest project – a 10,000 square foot Mosaic project that will be installed in the Southeast USA. It is the department's supportive and cooperative attitude that allows them to overcome any challenges and work together towards the common goal – creating custom solutions that inspire.
Top 5 Architectural Design Trends Coming to North America