Top 5 Architectural Design Trends Coming to North America
Today's world is building for tomorrow. From the rising prominence of smart technology and artificial intelligence to the growing capabilities of unconventional materials, the potential for visionary design has never been more significant. At Goldray, we're passionate about the future of design and incorporating our architectural decorative glass into these emerging trends.
CONNECTED SPACES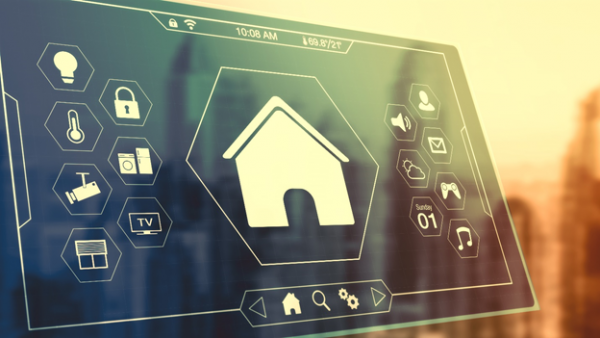 Architecture and design have growing synergy with technological advancement. As spaces are becoming progressively more intuitive, smart design is redefining how society will work, live, and play in the future. The relationship between tech and design is represented by the anticipated Mackenzie Vaughan Hospital, which will feature medical devices that speak directly to one another. This new innovative method maximizes information exchange and the ability for intuitive, patient-centered healthcare. The relationship between design and technology is further extending into the glass industry. Residential and commercial glass options can modify light transmission properties when heat, light, or voltage is applied.
As the traditional design is beginning to enter a state of flux, designers are increasingly discovering the value of digitizing design in office buildings, airports, homes, and entire cities. Design that incorporates sensors, internet connectivity, and artificial intelligence are becoming the architectural industry standard across Europe. As connected spaces grow in prominence, they create limitless opportunities for technological design exploration and simultaneously enhance the potential to connect the world.
ORGANIC SILHOUETTES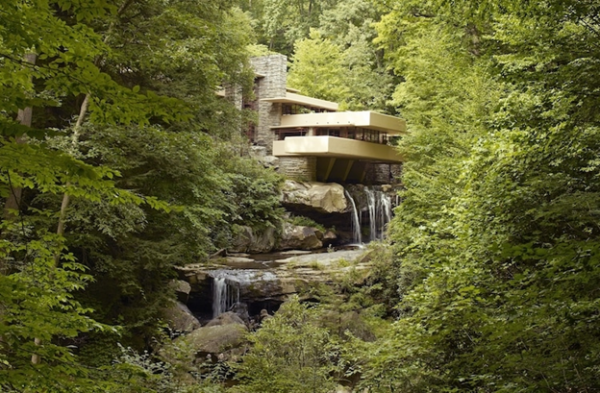 Photo: Carol M. Highsmith via Wikimedia Commons Public Domain
Art has always imitated life, and this is no different from design. Architects are shifting from the straight-line attributes of modernism to create projects that incorporate the curvilinear properties found in the natural world.
Continuously looking towards nature for inspiration, designers are expanding their use of natural materials and decorative glass to mirror the functionality of the natural environment. As the world of design becomes progressively infiltrated with technology, organic silhouettes provide an opportunity for designers to contrast digitalization and promote harmony between the natural world and society.
"Organic architecture is best described as harmonizing the man-made world with nature. Or more abstractly put, "form follows function," a statement coined by Wright's mentor and fellow architect, Louis Sullivan."
TEXTURE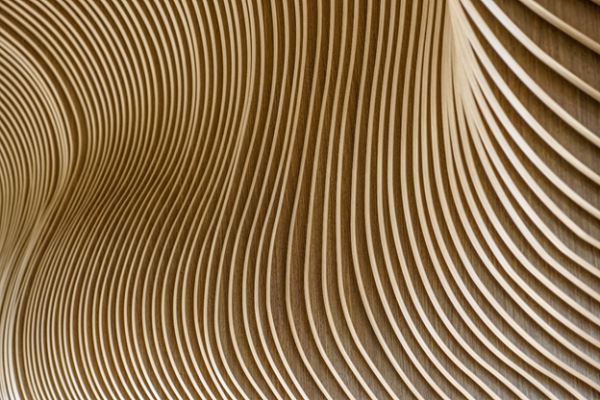 Image Credit: © Katch | Flickr
Architects are using texture to breathe new life into the traditional design and create an elevated experience for the occupant's senses. While architects can employ materials to deliver design texture, the rising method of creating texture is controlling light to modify the appearance and dimensions of the building. By manipulating light sources, shadows emerge with depth and intensity, simultaneously creating the appearance of raised 3D shapes that peak throughout the design. For a superior sensory experience, architects are amalgamating both light management and material texture to create new experiences for the occupant every time they visit the project.
INDUSTRIAL STYLE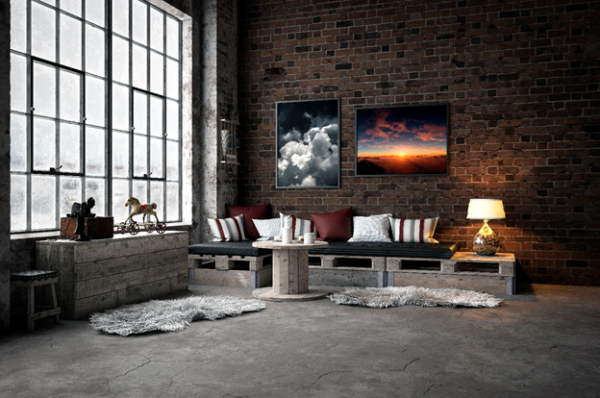 According to the latest Zillow Home Trend Forecast, industrial aesthetic is replacing the once-popular rustic, farmhouse design. By eliminating trendy and bold color palettes, deep grays and blues are being employed to add a more industrial feel with unpolished and metallic accents asserting simplicity and minimalism.
As the inclusion of unexpected materials is vital to achieving industrial style design, incorporating decorative glass can ensure these materials are visible and preserved. Through Goldray's digital printing process, decorative glass products are able to simulate non-traditional mediums such as wood, metals, and various types of stone. Additionally, Goldray employs glass to create its metal mesh, titanium, and wood veneer products. These techniques flawlessly embody a unique design that balances industrial style with modernism and functionality.
INDOOR/OUTDOOR SPACES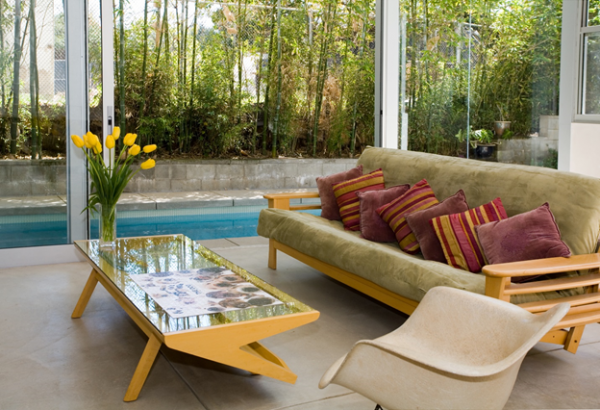 In specific projects, architects and designers strive to create environments that feel lighter, healthier, and more zen. To accomplish this, the boundaries between outdoor and indoor living are becoming increasingly blurred. Decorative glass uses natural light, providing a refreshing connection to the outdoors while channeling a modern feel.
Indoor/outdoor bathrooms, kitchens, and elevated floorplans are growing in popularity and allowing for seamless transitions between nature and living spaces. Thermal efficient solar reflective glass walls, windows, and doors not only offer design alternatives but have the potential to create more environmentally sustainable designs.
SUMMARY
As smart technology continues to gain traction in today's design, voice-activated and connected products are becoming an integral part of future modern living. Meditative spaces are contrasting the influx of technology and providing a way for society to disconnect. As the demand for artificial intelligence, technology, and the desire for simplicity grow, architects and designers are finding new ways to incorporate trends that respond to these changes.
What's your favorite upcoming design trend? We'd love to know! To keep up with design trends, our projects, and emerging industry news subscribe to our Email Newsletter or join the conversation on Instagram, Facebook, LinkedIn, or Twitter.
GOLDRAY is Revolutionizing the Architectural Glass Industry