GLASS PERFORMANCE DAYS 2019: ALL EYES ON SMARTER GLASS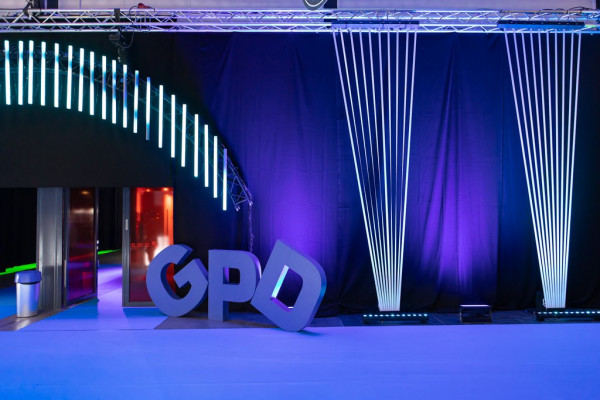 Glass Performance Days (GPD) is a forum that is committed to the development of the global glass industry through education. Connecting experts and industry leaders, GPD is an event where ideas are presented over various workshops and exhibitions–then discussed to drive relationships and creative innovation through the industry.
Glass Performance Days (GPD) 2019 took place on June 26-28 in Tampere, Finland. Throughout the conference, we attended a variety of presentations that addressed how innovation in the glass industry is providing solutions to global challenges–including the evolving demands of City planning, the responsibility of environmental stewardship, and architecture that is sustainable for the growing population. As each presentation revealed the significance of glass technologies to combat global challenges, the overarching theme of "All Eyes on Smarter Glass" became prevalent with every speaker and presentation that we had the pleasure of learning from.
Attending GPD 2019 showed us about new developments that are coming to the glass industry on a technological level, and we were consistently fascinated by the engineering work that continues to shape product development and shift our industry towards innovation and bold application techniques.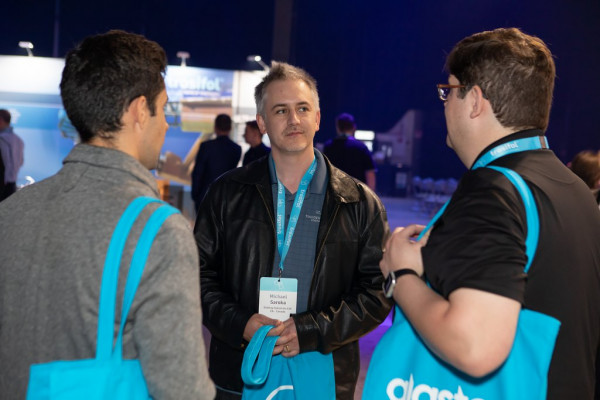 While we enjoyed the conference in its entirety, a few of our favorite speakers were:
Stanley Yee
Stanley Yee, Facade Design and Construction Specialist for DOW Silicones Corporation, presented how 3D printing is transforming the ability to leverage silicone beyond prototype applications–enabling the industry to build faster and more efficiently. Stanley's presentation highlighted how 3D printing technology can use silicone to "print" construction components from anywhere in the value-chain, promoting the stages of design, manufacturing, and construction to be unanimously connected from anywhere across the globe. Compared to traditional materials, Yee presented that silicone is more effective at adapting to the geometric and physical complexity of modern architecture, making it a catalyst for the future of facade construction.
Bernard Savaëte
Bernard Savaëte, President of BJS.Différences Consulting, presented his paper describing the usage and evolution of flat glass around the world, and the growth of operative float lines worldwide. Presently experiencing a resurgence, the global production of flat glass is predicted to rise 4 percent each year, and it's estimated that 11 billion square meters of flat glass will be produced in the year 2021. By modifying the process of flat glass production and decreasing energy consumption to become more environmentally friendly–aided by furnaces with a longer lifespan and greater efficiency–Bernard Savaëte presented data that chronicled the historical resilience, and future potential of the growing global flat glass industry.
Urmilla Sowell
Urmilla Sowell, the Technical and Advocacy Director for the National Glass Association (NGA), displayed the drivers and market trends for glass and glazing in North America. Her presentation indicated that sustainable and energy-efficient products are in high demand across the glass industry, with trends indicating popularity in products with solar-control and dynamic glazing properties. In addition to sustainability and environmental responsibility, she cited that technology and increasing capabilities of glass with touch screens and interactive components are desired across the globe–especially as facades continue to shift from static composition to dynamic, smart and connected spaces.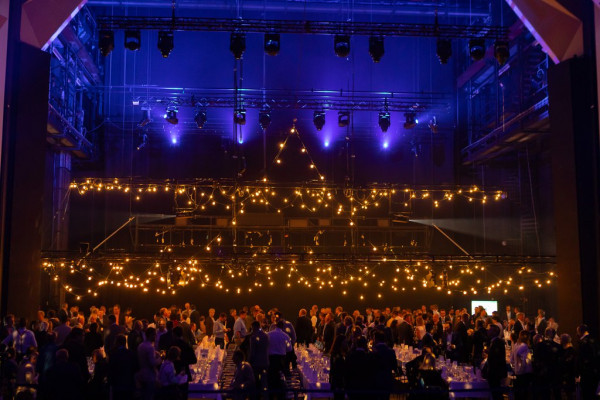 Julia Schimmelpenningh
Julia Schimmelpenningh, Industry Technical Lead, and Customer Applications and Service Manager for Eastman Chemical Company, demonstrated the rising prominence of unsupported lites in laminated glass. As laminated glass becomes increasingly common in applications because of its abundant value-add properties (such as being held together when shattered, and held in place by an interlayer), architects and designers are continuously pushing the envelope in how it's used. As many laminated glass solutions do not always have full laminate thickness support along their bottom edge, the question of how much vertical slip or "creep" the unsupported glass layer exhibits is frequently asked. Julia's research presented how conventional interlayers exhibit creep, while stiff, polyvinyl butyral (PVB) interlayers did not under the controlled conditions – suggesting an opportunity for innovation for laminated glass applications, which require strong binding and adhesion to surfaces.
Jorma Vitkala
As a prominent member of our industry–and consistent driver of innovation–Jorma Vitkala's final program as Chairman of the GPD was the 2019 conference. We applaud his 27 years of work in the international glass community and thank him for making a difference in our industry that was once labeled "traditional". As we listened to his final presentation which highlighted the importance of consistent renewal, bold application, and relentless innovation, we left GDP 2019 inspired to continue pushing the boundaries of glass and provide products that are ready to shape the future of architecture and design.
Trends Influencing Architecture in 2019